Egypt and Jordan Tours
Our bespoke Egypt and Jordan Tours have been painstakingly planned and structured to exceed expectations. Enjoy clean and modern air-conditioned travel; expertly guided tours; world-class accommodation, and mouth-watering cuisine. Join us as we explore the very best attractions in Egypt before heading to Jordan for more unforgettable days in a land where time often appears to have stood still.
Visit the pyramids, temples and tombs in Egypt; cruise the Nile in style; wonder through the ruins of ancient Roman cities in Jordan, and lose yourself in the famous Rose Red City of Petra with amazing Egypt and Jordan tour packages from EgyptVacations.com
CREATE YOUR DREAM TRIP
EGYPT AND JORDAN TOURS – THE BEST OF ANCIENT HISTORY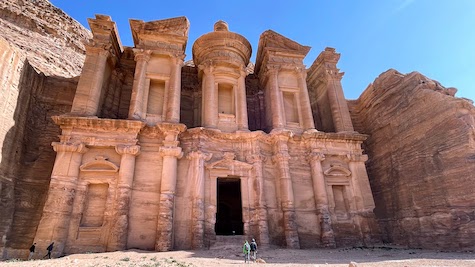 Set the traveler within you free with our range of epic Egypt and Jordan Tours which have been masterfully created by travelers, for travelers. Enjoy 12 or 14 day Egypt and Jordan tours that include an unforgettable 5-Star Nile River cruise,
Or go for an even more immersive Nile Cruise and Stay and enjoy a magical 19-day Egypt, Jordan, Morocco and Nile cruise travel experience which will leave you with memories you will cherish forever.
A BIT ABOUT OUR EGYPT AND JORDAN TOURS
When you book Egypt and Jordan tours through us, you are booking high quality tours from an Egypt tour operator that has been making travel dreams come alive ever since 1955. With so much experience behind the tours we offer, we believe that no other tour operator is better equipped than we are to provide a flawless travel experience to these incredible destinations.
When it comes to booking Egypt and Jordan tours, it is perfectly understandable that people have many concerns. Is the price right; what sort of hotels will they be staying in, and will there be someone they can turn to if something goes wrong? These are just a few common concerns, but at NileCruiseHolidays.com, all these concerns are not even relevant because we have totally eliminated them.
To begin with, our Egypt and Jordan tours cost, on average, about 15% less than the industry standard. Our clients also don't have to worry about where they will be staying because we have partnered with some of the best hotels, and our clients are always booked into 4 or 5 hotels, just as they are always booked onto 5-Star Nile cruises. The only exception is when there simply aren't any 4 or 5 star hotels in the area, but even then, you can be sure that you will be staying at the best of what is available.
We believe in transparency, so a list of the hotels where you will be staying in is included in all of our Egypt and Jordan tour itineraries. If you click on one of our available tours, and then you click on the "Prices" tab on the left hand side of the page, you will see all the various price options, as well as a list of the relevant hotels. 
Last but not least, when you travel with us, you are never really left on your own. Our representatives will always be airports to greet you on arrivals, and they'll be there to bid you farewell on departures.
During your tours in Egypt you will have your very own Egyptologist tour guide and a driver for your tours in and around Cairo. There will also be one of our English speaking Egyptologist tour guides aboard the cruise ship for the duration of your cruise, and our tour representatives and guides in Jordan will also be right there with you every step of the way.
EXPLORING THE VERY BEST OF CAIRO AND BEYOND
As is to be expected, each of our Egypt and Jordan tours are designed to be unique, which naturally means that the various itineraries vary from one to the other, but you can be sure that all of them will include visiting several of the very best Cairo tourist attractions, although some of these might be a short distance away from Cairo, rather than being in Cairo itself.
Okay, let's take a brief look at some of the amazing places which you can expect to see when you book one of our Egypt and Jordan tours:
The Giza Pyramids and the Sphinx – It should come as little surprise that the Giza necropolis features in all of our Egypt and Jordan tours. After all, the great Pyramids of Giza and the Sphinx are quite literally the face of Ancient Egypt. They are not only the most instantly recognizable sight in Egypt, but also the most visited ancient site.
What many visitors don't realize, however, is that the Giza pyramids are by no means the oldest pyramids in Egypt. The Dashur Pyramids all predate the Giza Pyramids, as does the Djoser Pyramid at the Saqqara necropolis.
Another common misconception is that many people automatically assume that all, or at least most of the pharaohs were laid to rest in pyramids. In reality, only a few pharaohs were buried in pyramids, while the vast majority of pharaohs were buried in rock-cut tombs.
The Royal Saqqara Necropolis – The Saqqara necropolis is an ancient royal burial ground which is located just a short drive away from Cairo, and it features in most, if not all of our Egypt and Jordan tours. While there are several fascinating things to see at this site, it is best known for its Djoser Pyramid, which is also often called the Step Pyramid.
This huge and intricate pyramid complex was built during the 27th century BC, making it the oldest pyramid of its kind ever discovered. It was also the very first stone building or large stone structure ever built.
The Egyptian Museum – The Egyptian Museum in Cairo is another attraction which features in all of our Egypt and Jordan tours. Of course, if you don't want to visit the museum or any other sites mentioned in our tour itineraries, then our customized Egypt and Jordan tours would be your best option because they can be tailored to meet your own exact needs.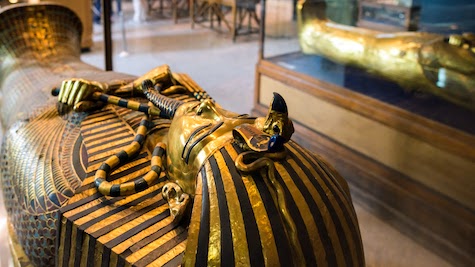 The Egyptian Museum is home to the world's largest collection of ancient Egyptian artifacts that represent a period of around 5,000 years. There are more than 100,000 artifacts on display, and even more which are locked away in storage due to a lack of space, but this is all due to change shortly when the all-new Grand Egyptian Museum opens at Giza, hopefully in 2020.
One of the most fascinating areas in the museum is an area known as the Treasures Room, where all the artifacts from King Tutankhamen's tomb are on display. There's also a Mummies room where visitors can see real mummies, but a separate ticket is required for this room, and it is not included in our Egypt and Jordan tours. Tickets can however be purchased in person at the museum.
The Khan El Khalili Bazaar – Our Egypt and Jordan tours simply wouldn't be complete without a visit to Cairo's famous Khan El Khalili Bazaar. Yes, you can visit bazaars and markets all over Egypt and the rest of the Middle East, but you can be sure that not a single one of them can be compared to the Khan El Khalili Bazaar which has essentially be open ever since 1389. It is one of the oldest open-air markets in the Middle East, and also thought to be the biggest.
Even though shopping malls have started to become incredibly popular in Cairo, this bustling market is still the place where most everyday Egyptian go to buy their daily groceries and other odds and ends. It is a great place to do a bit of shopping, but it is also a lovely place to stroll around while doing some people watching.
THE UNFORGETTABLE MAGIC OF NILE RIVER CRUISES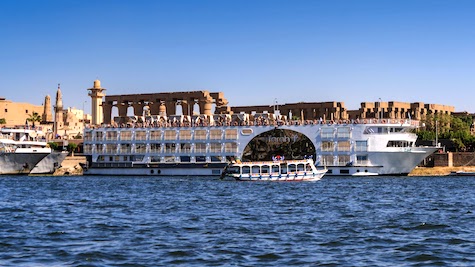 All of our Egypt and Jordan tours include a Nile River cruise, either from Aswan to Luxor or from Luxor to Aswan. These 5-Star Nile cruise packages are a perfect blend of relaxation and sightseeing. They really do allow you to discover the ancient wonders of the Nile River Valley in absolute comfort and style.
The various tours and excursions you enjoy during your cruise are all small group tours consisting of a small number of our other clients, and one of our professional English speaking Egyptologist tour guides.
While Nile cruise itineraries might not all be the same, you will still get to see the top attractions in Aswan, Kom Ombo, Edfu and Luxor.
In Aswan, for example, you can expect to see places such as the Aswan High Dam, the Unfinished Obelisk, and the wonderful ancient Temple of Isis which is also called the Temple of Philae. During your cruise, the vessel will also dock at Kom Ombo and at Edfu, and during these stops you will be taken to see the incredible Kom Ombo Temple which was dedicated to two different gods, as well as the Temple of Haeroris which is the best preserved ancient temple ever discovered.
Finally, when it comes to Luxor, you will be taken to see and explore the massive Karnak Temple complex and Luxor Temple on the East Bank, and on the West Bank you can look forward to visiting Queen Hatshepsut Temple; the Colossi of Memnon, and Valley of the Kings. Valley of the Kings was a royal burial site where 63 tombs have been discovered, including the tomb of King Tutankhamen.
ENJOY THE TIMELESS CHARM OF JORDAN
Stunning Wadi Rum – a valley cut into sandstone and granite rock in southern Jordan.
After enjoying an incredible Nile River cruise, it will then be time for your transfer to Amman international Airport in Jordan for the second phase of our Egypt and Jordan tours. While individual itineraries differ, some Jordan tourist attractions are included in most, if not all of our Egypt and Jordan tours. For example, most of these package tours will include a sightseeing tour in Amman.
The Rose City of Petra is another ancient site that practically all of our Egypt and Jordan tours. Also known as the Lost City of Petra, this indescribable site features an ancient city that was carved out of the sandstone cliffs of a long and deep narrow gorge by the ancient Nabateans.
It once served as a major trading post until it was eventually deserted, after which it all but forgotten before being rediscovered during the 19th century. Simply put, no amount of words can truly describe this incredible UNESCO World Heritage Site.
Most of our Egypt and Jordan itineraries also include a visit to the Dead Sea where visitors can experience floating on the mineral-dense water. Yes it is true, you really can float effortlessly on the water, and even read a book while you are doing so.
Because of the ultra-high salinity of the water, there the Dead Sea is completely devoid of aquatic life. The banks of the Dead Sea are the lowest dry place on earth at more than 400 meters below sea level.
Wadi Rum is another place which features in most of our Egypt and Jordan tour packages, a desert area made famous by the movie, Lawrence of Arabia. As to be expected, all our tour packages also include visiting several other historical sites but these vary, depending on which one of our Egypt and Jordan tours you opt for
ONE VACATION, THREE DESTINATIONS
If our classic Egypt and Jordan tours just aren't enough, and you are looking for an even more immersive travel experience, then our 19 day Egypt, Jordan and Morocco tours might be just what you are looking for. When you book one of these tour packages, you will get to see and enjoy all the same incredible places as you would if you were to book one of our regular Egypt and Jordan tours.
You will also get to enjoy a wonderful 5-day Nile River cruise that will also take you to the same places, but the big difference is, you will also get to experience the magic of Morocco with its 5 imperial cities and its vast amount of unspoiled natural beauty.
Enjoy marvelous tours of the 5 imperial cities: Casablanca; Rabat; Fez; Meknes, and Marrakech, and soak up the beauty and charm as you drive in air-conditioned comfort from one place to next. Stop at remote little villages; mix with the locals while weaving your way along a winding mountain pass through the High Atlas Mountains.
Morocco can compete with Egypt in terms of ancient monuments, but it makes up for it in so many other ways. After all, there's a good reason why Morocco has become such a tremendously popular travel destination.
YOUR TIME, YOUR BUDGET, YOUR VACATION
At NileCruiseHolidays.com, we know how valuable your time is, and we understand that different people have different tastes and budgets. This is why all of our Egypt and Jordan tours, including our Egypt, Jordan and Morocco tours can be customized and tailored to suit the exact needs of our clients.
And, if you can't find the perfect Egypt and Jordan tour amongst our existing range of tours, we can easily work with you to build your ultimate tour package from scratch. When you book Egypt and Jordan tours through us, we want your vacation to be everything you were hoping for, and more.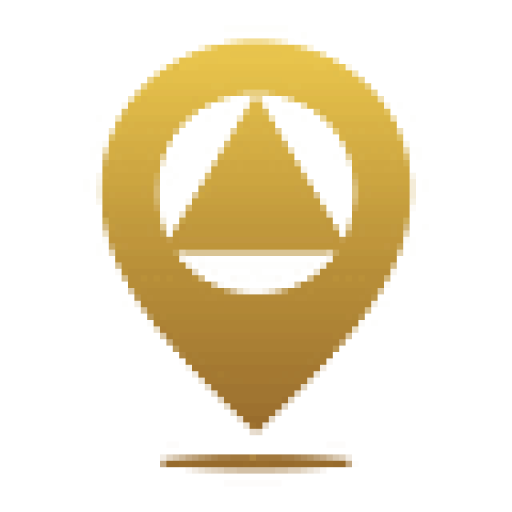 DESIGN YOUR CUSTOM TRIP
Explore Egypt your way
by selecting only the attractions you want to visit
Why Book With Us
Come explore the best of Egypt your way. All Egypt Vacations are customizable.
EGYPT YOUR WAY
All of our Egypt Vacations are fully customizable and can be tailored to meet your own exact needs because it's your vacation, and we believe you should be able to enjoy it your way.
24/7 SERVICE
We cater for a global audience scattered over numerous time zones, so our team of highly experienced travel consultants are standing by 24/7 to answer queries and to offer assistance with tour arrangement.
TRAVEL EXPERTS
With more than 65 years of experience, we believe that no other Egypt tour operator is as well-equipped as we are to provide Egypt Vacations which are as flawless and as rewarding as ours are.
INTERNATIONAL TEAM
Our online travel consultants and on the ground tour guides are fluent in multiple languages, including English; French; German; Italian; Portuguese; Spanish and Arabic.
HIGH QUALITY SERVICE
Personalized high quality services. We are experts in Egypt travel – Since 1955. Dedicated local staff with first-hand experience. Hassle-free travel saving you time, money and energy.
EPIC NILE CRUISE HOLIDAYS
Top rated Nile cruise ships. English speaking egyptologist guides. Explore the best of Egypt with experience by your side. We don't just sell amazing Egypt Vacations; we make your dreams come true.