Luxury Egypt vacations offer the ultimate getaway for those seeking a taste of the exotic combined with unparalleled luxury. Egypt is a land of ancient history and culture, boasting magnificent landmarks, breathtaking scenery, and a sense of mystique that has captivated travelers for centuries. Our luxury Egypt travel packages are designed to give you an unforgettable experience, while ensuring that every aspect of your journey is tailored to your exact requirements.
From the moment you arrive in Egypt, our team of experts will be on hand to ensure that every detail is taken care of. We understand that our clients are looking for an exceptional level of service, and we pride ourselves on going above and beyond to exceed your expectations. Whether you are interested in exploring the Great Pyramids of Giza, the temples of Luxor, cruising along the Nile River, or discovering the secrets of the ancient tombs in the Valley of the Kings, our luxury Egypt tours offer a bespoke travel experience that is tailored to your needs.
With our expert guides, luxurious accommodations, and impeccable attention to detail, you can trust us to deliver an unforgettable vacation that will leave you with memories to last a lifetime.
Classic Egypt Tours
Why Choose Luxury Egypt Holidays?
What is upgraded in luxury tours compared a "normal" private tour? First and foremost, better accommodation and thereby also meals, second; transportation by domestic air travel rather than by road or rail. But, that's just the beginning. Our luxury Egypt tours are designed to provide an experience that is truly unforgettable. We understand that our clients are looking for the best of the best, and we go above and beyond to ensure that every aspect of your journey is perfect.
When you book a luxury Egypt vacation with us, you can expect:
Personalized service – Our team of experts will work closely with you to create a bespoke custom itinerary that is tailored to your exact requirements.
Exclusive experiences – Enjoy private access to some of Egypt's most iconic landmarks, such as the Great Sphinx of Giza, Karnak, and the Valley of the Kings.
Expert guides – Our guides are passionate about Egypt's history and culture, and will bring the country to life for you with their in-depth knowledge and expertise.
Luxurious accommodations – Stay in some of Egypt's finest hotels and resorts, where you can relax in style and comfort after a day of exploring.
Fine dining – Experience the very best of Egyptian cuisine, with meals prepared by some of the country's top chefs.
Stress-free travel – Sit back, relax, and let us take care of everything, from airport transfers to transportation between destinations.
Luxurious Nile River cruises – Cruise down the Nile River in style, with our luxury Nile River cruises that offer unparalleled comfort, elegance, and panoramic views of Egypt's stunning landscapes. While all cruises offered on our site are 5-star cruises, those that are featured in our luxury packages will see you enjoying your cruise on one of the country's most luxurious Nile cruise ships, such as the Oberoi Zahra Nile cruiser, for example.
Private Tours – Our luxury Egypt vacations are private guided trips that provide the highest level of service, with personalized attention and exclusive perks that are reserved only for our luxury clients. And, because they are private tours, there is unlimited flexibility, allowing you to explore this fascinating country on your own terms and at your own pace.
Top Benefits of Choosing a Luxury Egypt Vacation
When it comes to choosing a vacation, many travelers want to indulge in an experience that is both luxurious and unforgettable. That's why a luxury Egypt vacation is the perfect choice for those seeking a unique and thrilling adventure. At our company, we specialize in creating bespoke luxury travel packages that cater to your every need and desire, ensuring that your journey to Egypt is nothing short of extraordinary.
One of the top benefits of choosing a luxury Egypt vacation with us is the personalized service you'll receive. Our team of experts will work closely with you to create a customized itinerary that is tailored specifically to your preferences. Whether you want to explore the ancient Giza Pyramids and the magnificent Abu Simbel Temples, relax on the beaches of the Red Sea, or experience the vibrant culture of Cairo, we will ensure that your trip is customized to your exact requirements.
Additionally, we offer exclusive experiences that are not available to the general public, such as private tours of iconic landmarks and attractions.
Unforgettable Activities and Experiences
During your luxury Egypt vacation, you'll have the opportunity to partake in a myriad of unforgettable activities and experiences. From exploring the ancient wonders of Egypt to indulging in the country's finest cuisine and enjoying luxury accommodations, your trip will be one for the books. Here are some activities and experiences you can enjoy with a private luxury Egypt vacation:
Camel Rides: Enjoy an early morning camel ride around the pyramids shortly after the sun has risen and before the tour buses have started to arrive. Imagine mounting a majestic camel, the iconic animal of Egypt, and embarking on a serene journey around the timeless pyramids. The peaceful silence and tranquility of the early morning sets the perfect mood for such an adventure.
Hot Air Balloon Rides: Experience the magic of a sunrise hot air baloon ride of Thebes , one of the most breathtaking experiences you can have in Egypt. As you soar high above the Valley of the Kings, you'll be treated to an incredible bird's eye view of the ancient ruins and the beautiful Nile River below. It's an experience that will leave you in awe and provide you with memories that will last a lifetime.
Felucca Cruises: End your day in the most magical way possible with a sunset felucca cruise at Aswan. As the sun begins to set over the Nile River, you'll embark on a peaceful sail aboard a traditional Egyptian sailboat. Drift past the serene landscapes of Aswan and take in the breathtaking views of the sunset. The soft sounds of the water and the gentle breeze add to the serene atmosphere, making this a truly unforgettable experience.
Red Sea Activities: Aside from the historical landmarks and cultural experiences, the Red Sea is also a must-visit destination during your luxury Egypt vacation. With crystal clear waters and colorful coral reefs, the Red Sea is a paradise for snorkelers and scuba divers alike. And, if snorkelling and scuba diving are not for you, there are plenty of other fun-filled activities to enjoy, including windsurfing, kite-boarding, and even deep sea fishing.
Health and Wellness: If you're seeking a more relaxing experience, indulge in a spa day at one of Egypt's luxurious resorts. From ancient Egyptian-inspired treatments to modern wellness services, you'll be pampered like royalty. Or, if you're a foodie, enjoy a private culinary tour where you'll sample the best of Egyptian cuisine while learning about the country's rich culinary history.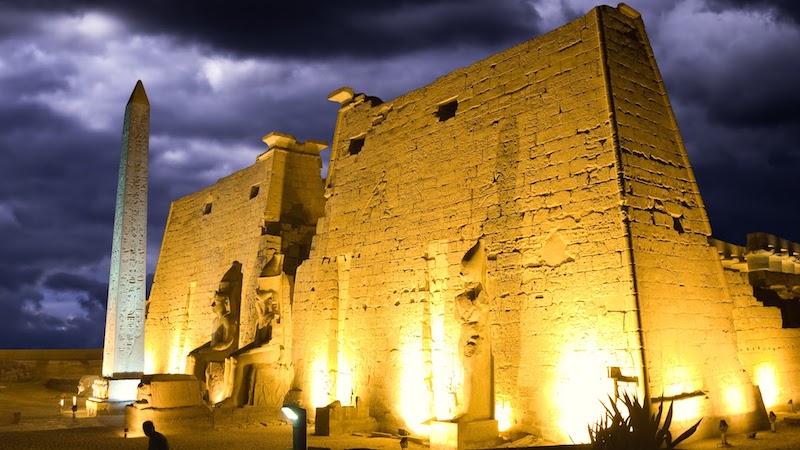 Top Luxury Egypt Vacation Packages
When it comes to luxury Egypt vacations, there really is something for everyone. Generally speaking, luxury packages typically last from 7 to 15 days. Many only focus on Egypt, but there lots of luxury packages that also include a second Middle East destination, such as Jordan, Morocco, or Dubai. Below, are some of the most popular luxury Egypt vacation packages:
15-Day Luxury Cruise and Stay Adventure
These luxury Egypt vacations include a perfect blend of luxury, sightseeing, and adventure. They are designed to take visitors beyond the typical tourist trail. You still get to visit the top sites in Cairo, including the Giza Pyramids and the Egyptian Museum, but then you head off into the desert to visit a number of oases before finally arriving in Luxor for a 4-day 5-star Nile River cruise to Aswan. These cruises include full board, as well as Egyptologist-guided tours at Luxor, Edfu, Kom Ombo, and Aswan.
As of the time of writing, these luxury Egypt vacations were starting at around $3,700 per person.
10-Day Luxury Egypt and Jordan Tour
These exceptional luxury tour packages typically include 6 days in Egypt and 4 days in Jordan. Guests get to enjoy private guided tours in Cairo, followed by a 5-star Nile cruise from Aswan to Luxor with daily Egyptologist-guided excursions to some of Egypt's top ancient attractions. After their cruise, they then return to Cairo where they spend one night before flying to Jordan.
Once in Jordan, the sightseeing continues, and typically includes attractions such as Jerash, Mount Nebo, the Dead Sea, and of course, the Lost City of Petra. As of the time of writing, prices were starting at around $2,000 per person.
8-Day Luxury Cairo and Dahabiya Cruise Packages
As with the two luxury Egypt vacations outline above, these luxury packages also include private guided tours in Cairo and top-class 5-star hotel accommodation at hotels such as the Le Riad de Charme Hotel in Cairo. The big difference with these packages is that they include a cruise on a traditional Dahabiya rather than a cruise on one of the far bigger river cruises.
Most Dahabiya river yachts only have 8 to 12 cabins. This, along with the fact that they are wind driven makes for a far more serene experience. Of course, due to their smaller size, they lack some of the amenities that one would find on the large river cruisers. Nonetheless, if you want to enjoy absolute serenity, a Dahabiya cruise is the answer. At the time this post was written prices for an 8-day luxury Cairo and Dahabiya cruise package were starting at around $3,000.
What to Expect on a Luxury Egypt Vacation
When it comes to luxury Egypt vacations, guests can expect nothing but the very best. From start to finish, every detail is taken into consideration to ensure that guests have a truly unforgettable experience.
Accommodations on these tours are always top-class and typically include 5-star hotels and resorts such as the Four Seasons and the Sofitel. These hotels are known for their exceptional service, luxurious amenities, and stunning views of the Nile River and other iconic attractions.
Transportation is also top-notch, with private air-conditioned vehicles taking guests to each destination in style and comfort. From airport transfers to tours and excursions, everything is carefully planned to ensure that guests have a seamless and stress-free experience.
Luxury Egypt vacations also come with expert guides who are not only knowledgeable about the country's rich history and culture but also passionate about sharing it with guests. These Egyptologists are often the highlight of the tour, providing fascinating insights into ancient Egypt and making the sites come alive.
Overall, a luxury Egypt vacation promises a truly exceptional experience that showcases the best of this ancient land in style, comfort, and unparalleled luxury.
Typical amenities available in luxury hotels, Nile cruises and resorts that feature in our tours
Luxury hotels, Nile cruises, and resorts featured in our tours offer a wide range of amenities to ensure that guests enjoy a comfortable and luxurious stay. Some of the typical amenities available include:
Spa Services: From massages to facials, luxury hotels and resorts offer a variety of spa services to help guests relax and rejuvenate.
Fine Dining: Guests can indulge in gourmet food prepared by renowned chefs, often featuring local specialties and international cuisine.
Fitness Centers: Many luxury hotels and resorts feature fully-equipped fitness centers with state-of-the-art equipment and personal trainers.
Swimming Pools: Guests can take a dip in the pool while enjoying spectacular views of the Nile River or other iconic attractions.
Private Balconies: Many rooms and suites feature private balconies, offering stunning views and a relaxing place to unwind.
Butler Service: Some luxury hotels and resorts offer personalized butler service to attend to guests' every need.
Concierge Services: From arranging tours and excursions to securing restaurant reservations, the concierge is always available to assist guests.
Business Centers: For those traveling on business, luxury hotels and resorts offer fully-equipped business centers with high-speed internet, printing, and other essential services.
Entertainment: Many Nile cruises feature live entertainment, including traditional Egyptian music and belly dancing shows.
Overall, luxury hotels, Nile cruises, and resorts offer a range of amenities designed to make guests feel pampered and relaxed while exploring this fascinating country.
Planning Your Luxury Egypt Vacation
Planning a luxury Egypt vacation requires attention to detail and careful consideration of your travel preferences. Here are some steps to help you plan your perfect trip:
Determine your travel dates: Consider the time of year you want to travel and the length of your stay.
Choose your accommodations: Select luxury hotels, Nile cruises, and resorts that match your travel preferences and budget.
Decide on your itinerary: Work with a travel expert to create a customized itinerary that includes the sites and attractions you want to see, as well as any special experiences you wish to have.
Consider transportation: Arrange for private transfers or luxury transportation to ensure a comfortable and hassle-free trip.
Book your tours and excursions: Reserve tours and excursions in advance to ensure availability and to make the most of your time in Egypt.
Prepare for your trip: Research local customs and cultural practices to ensure you are respectful and informed during your stay.
What Makes a Luxury Egypt Vacation Stand Out
A luxury Egypt vacation stands out for its unparalleled attention to detail, personalized service, and the opportunity to indulge in the country's rich history and culture. From private balconies with stunning views to personalized butler service, luxury hotels and resorts offer a range of amenities that are designed to exceed all expectations.
Nile cruises, in particular, offer a unique way to explore Egypt's iconic landmarks, including the Pyramids of Giza and the Valley of the Kings. These luxurious vessels feature spacious cabins, gourmet dining options, and a range of on-board activities and entertainment options. With the Nile River as your backdrop, you will have the opportunity to experience Egypt in a way that is truly unforgettable.
Whether you are interested in exploring ancient temples, relaxing on a white sandy beach, or indulging in the local cuisine, a luxury Egypt vacation can be tailored to meet your every need. With a customized itinerary and personalized service, you can rest assured that every detail of your trip will be taken care of, leaving you free to immerse yourself in the beauty and wonder of this incredible country.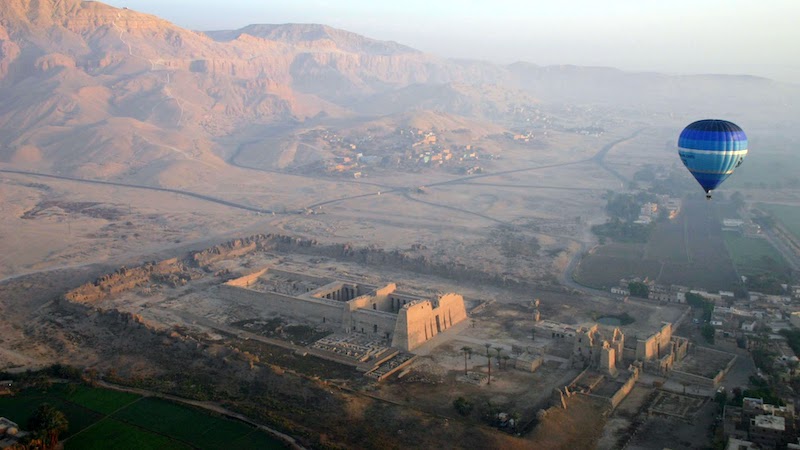 Frequently Asked Questions
Conclusion
In conclusion, Egypt is a country with a rich history, stunning natural beauty, and a vibrant culture. A luxury vacation to this incredible destination is the perfect way to indulge in the ultimate adventure. Whether you're interested in exploring ancient ruins, relaxing on white sandy beaches, or enjoying fine dining and spa treatments, Egypt has something for everyone. By choosing the right destination and timing your trip correctly, you can ensure that your luxury vacation to Egypt is an unforgettable experience.
So why wait? Contact us now to start planning your dream trip, or even to book your once in a lifetime luxury Egypt vacation today.