4 Night Nile Cruises
4 Night Nile Cruises might seem a bit short, but you will enjoy the same level of luxury, and the same unforgettable excursions to the ancient sites you would visit during a longer duration cruise from Aswan to Luxor or from Luxor to Aswan. With our 5 days and 4 nights Nile River cruises, you will be seeing many of Egypt's best attractions, including Valley of the Kings; Hatshepsut Temple; Karnak Temple and Luxor Temple. You will also visit Horus Temple at Edfu; the Temple of Sobek and Haeroris at Kom Ombo, and the magnificent Temple of Philae at Aswan.
Enjoy 5 days and 4 nights in the lap of luxury; days and nights you will remember forever.
CREATE YOUR DREAM TRIP
4 NIGHT NILE CRUISES ARE A PERFECT ADDITION TO YOUR EGYPTIAN ADVENTURE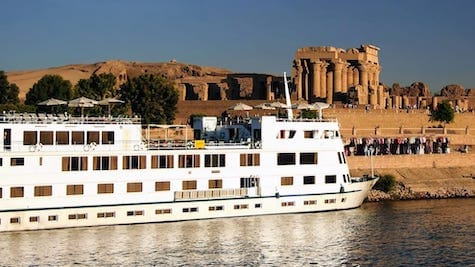 Sailing along the Nile ranks, quite easily, as one of the most idyllic ways to experience Egypt. You may feel as if you have been transported back in time when you spot farmers using their oxen to plow their fields, children playing along the shores, and the sun glinting off monuments, temples and even pyramids in the distance. 4 night Nile cruises are a perfect way to savor the delights of water travel in Egypt and can be the perfect addition to any sort of holiday or adventure.
After all, 4 night Nile cruises can be among the most luxurious ways to travel. Many modern dahabiyas and larger cruisers are described as five-star, floating hotels. Yet, it is not just the accommodation that makes them an ideal way to travel. Most 4 night Nile cruises are all-inclusive, ensuring your food and drink, luxurious ground transportation, and all entrance fees and pass requirements to top destinations are included in the booking.
In addition to the convenience you might enjoy with 4 night Nile cruises you enjoy the addition of expert guides. From famous Egyptologists and archaeologists, to scholars and published authors, many cruises are done in the company of authentic experts. They may deliver lectures on board the ship and will always accompany the group as they visit the key sites along the journey.
Just imagine heading to a site like the famous Philae Temple with an expert to answer questions, give insightful lectures on specific elements of features, and add enormous value to the experience. The same can be said of each shore excursion, making even a short stop remarkably rewarding. This is one of the key benefits of adding 4 night Nile cruises to your journey in Egypt, and ensures you have a much deeper understanding of the importance of every site visited.
THE ITINERARIES OF 4 NIGHT NILE CRUISES
Horus Temple , Edfu – dedicated to Horus  the son of Isis and Osiris.
As you might imagine, the itineraries of even the most luxurious 4 night Nile cruises are truncated when compared to the long Nile cruises, and yet you don't miss out on any of the most important and famous sites. Most will traverse the fascinating stretch of the Nile between the cities of Aswan and Luxor. This puts you within easy reach of some of the most famous sites in all pharaonic Egyptian history.
Yet, Aswan itself is a remarkable place to begin any journey north. The town is quite famous as it is where the Aswan High Dam is located (along with the Aswan Low Dam and the reservoir between). Your time in Aswan, before departure and after boarding, might include a visit to the stunning Philae Temple, moved to preserve it from the rising waters of the Nile, as well as a visit to the Unfinished Obelisk, and more. After a day of visiting Aswan's key sites, many 4 night Nile cruises depart north, flowing with the river's gentle current.
Heading towards Luxor, many 4 night Nile cruises make stops at other famed sights, many that must be considered not-to-be-missed. These include:
Kom Ombo – Most 4 night Nile cruises combine a day trip to Edfu with a second stop at the amazing Kom Ombo Temple. Famous as the only double temple, it has two of everything – temples, courts, halls and more. Renown even in the ancient world, it was once home to a large population of crocodiles, and the two temples were dedicated to Sobek the crocodile god as well as Horus the Elder, making it a fascinating place to explore.
Edfu – One of the largest and most well-preserved of all temples in Egypt, Edfu Temple sat hidden beneath the sands for two thousand years. Constructed in the later era of pharaonic Egypt, dating to 237 to 57 BCE, it has an intact roof, massive pylon and is easily one of the loveliest to explore. Dedicated to Horus it is unforgettable.
Esna – Also popular in many itineraries, it is a peaceful stopping point between Luxor and the next destinations – Edfu and Kom Ombo. While it is where the Temple of Khnum is found, it may not be a land excursion on 4 night Nile cruises.
After Esna, you reach the famed city of Luxor; certainly one of the most famous historical sites in the modern world, as well as the ancient. This is because it was once known as Waset (as well as Thebes), and it was the capital of many dynasties, ranging from the 11th through the 20th. It is home to the awe-inspiring temples of Karnak and Luxor, with thousands of years of history captured in their many monuments, temples and features, such as the famed avenues of sphinxes.
Yet, if look to the area just west of Luxor, you peak any traveler's interest because that is where the famed Valley of the Kings is found. With dozens of tombs, it is at the top of destinations on most itineraries for 4 night Nile cruises. Guided tours of the West Bank will ensure travelers see the final resting place of many famous pharaohs, including its most famous resident, the boy king Tutankhamun. A short distance from the valley is also another of the top spots on itineraries for 4 night Nile cruises, the rock cut Temple of Hatshepsut. A day in the West Bank also includes stops at the Colossi of Memnon and perhaps even Medinet Habu.
After time spent exploring the wonders of the Luxor area, you might elect to travel northward by rail or plane and spend days in Cairo, the deserts in western Egypt (where many oases are found), or even embark on a cruise that takes you to areas north of Luxor, such as Tel el Amarna, Abydos and Memphis/Saqqara. The options are endless, and yet the 4 night Nile cruises ensure you see some of those key sites dotting the river's gorgeous banks, or just inland from the different villages and towns. Not to be missed, they ensure you have an unforgettable experience of the remaining sites from Egypt's ancient and enchanting past.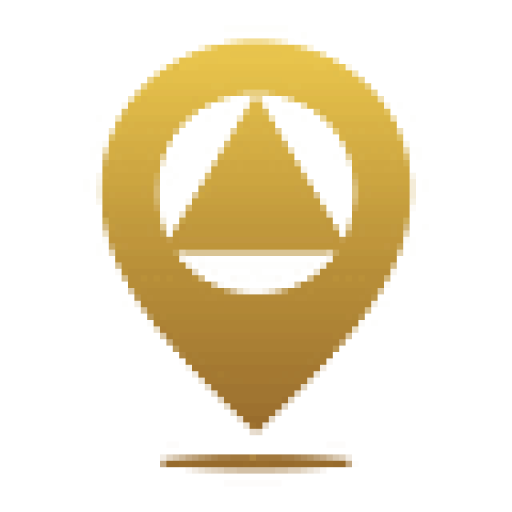 DESIGN YOUR CUSTOM TRIP
Explore Egypt your way
by selecting only the attractions you want to visit
Why Book With Us
Come explore the best of Egypt your way. All Egypt Vacations are customizable.
EGYPT YOUR WAY
All of our Egypt Vacations are fully customizable and can be tailored to meet your own exact needs because it's your vacation, and we believe you should be able to enjoy it your way.
24/7 SERVICE
We cater for a global audience scattered over numerous time zones, so our team of highly experienced travel consultants are standing by 24/7 to answer queries and to offer assistance with tour arrangement.
TRAVEL EXPERTS
With more than 65 years of experience, we believe that no other Egypt tour operator is as well-equipped as we are to provide Egypt Vacations which are as flawless and as rewarding as ours are.
INTERNATIONAL TEAM
Our online travel consultants and on the ground tour guides are fluent in multiple languages, including English; French; German; Italian; Portuguese; Spanish and Arabic.
HIGH QUALITY SERVICE
Personalized high quality services. We are experts in Egypt travel – Since 1955. Dedicated local staff with first-hand experience. Hassle-free travel saving you time, money and energy.
EPIC NILE CRUISE HOLIDAYS
Top rated Nile cruise ships. English speaking egyptologist guides. Explore the best of Egypt with experience by your side. We don't just sell amazing Egypt Vacations; we make your dreams come true.