Besides sightseeing, there are also many excellent cultural experiences to have in Egypt which can help to make your trip to the Land of the Pharaohs more rewarding than ever. In this post we will look at some cultural experiences you can enjoy in Egypt while you're exploring the timeless pyramids, temples and tombs of this fascinating country.
Classic Egypt Tours
Enjoy a Camel Ride at the Giza Pyramids
If you have never been to Egypt before, you will almost certainly want to visit the Giza Pyramids when you arrive in Cairo. To make your visit to the pyramids more special, and to experience a bit of age-old Egyptian culture, we suggest going for a camel ride at the site. Going for a camel ride is without question one of the most popular cultural experiences to have in Egypt
Just be warned, many of the camel handlers at the Giza Pyramids won't hesitate to overcharge you if they think they can. If you visit the site with a licensed tour guide you should ask him or her for advice regarding the cost of camel rides. Still, you will almost certainly have to haggle hard in order to get the best possible rate.
Visit the Khan el Khalili Bazaar
Cairo, Egypt's bustling capital city, is home to so much more than only the legendary Giza Pyramids, the Sphinx and the Egyptian Museum which showcases more than 5,000 years of Egyptian history. Right in the heart of the city's old Islamic Quarter, you will also find the famous Khan el Khalili Bazaar.
If you want to enjoy a true Egyptian experience, be sure to visit this centuries-old bazaar during your stay in Cairo. Even if you don't intend to buy anything, it's a great place to enjoy some authentic Egyptian cuisine and watch ordinary Egyptians going about their daily lives.
For the best possible experience, look for a tour that includes an expert tour guide and a visit to this fascinating and lively bazaar.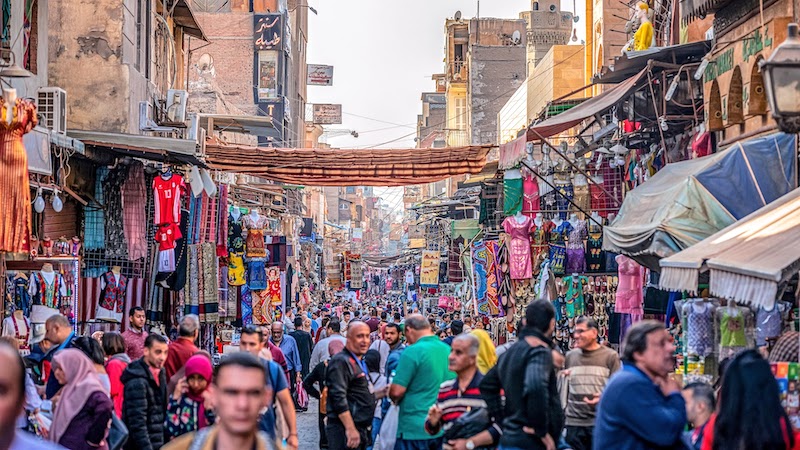 Enjoy a Tanoura Dance Show
Tanoura is the Arabic word for a skirt. Tanoura dance shows are popular in many Arabic countries, and especially in Egypt. These shows typically include Sufi men wearing colorful tanoura who spin continuously in time to Sufi music (Arabic songs). At most of the tanoura dance shows in Cairo, the dancers will perform to a mixture of poetry and Quranic verses known as Tawasheeh.
Tanoura dance shows may not be everybody's cup of tea but they are certainly one of the most entertaining cultural experiences to have in Egypt.
Attend the Birqash Camel Market
Located approximately 60 km from Cairo, the Birqash camel market is the largest camel market in all of Africa. Camels are brought to the market from all parts of Egypt and from neighboring countries such as Somalia, Eritrea and Sudan. Most of the camels being traded are destined for slaughter for their meat, while others are sold for working purposes or traded for other livestock.
Visiting the Birqash camel market is not for everyone, but it is an extraordinary experience for anyone who wants to experience authentic Egyptian culture. The market is only open on Fridays and Sundays, starting at dawn and finishing around midday. The best time to visit is between 6:00 a.m. and 9:00 a.m.
Experience the Magic of a Nile Cruise
A Nile River cruise is a great way to experience ancient Egypt and also Egyptian culture. In fact, many people would say it is the very best cultural experience to have in Egypt. Any good Nile cruise should include lots of sightseeing and tours with an expert tour guide, but some of the better Nile cruise packages also include on-board entertainment in the evenings that showcases Egyptian culture, such as authentic Egyptian belly dancing shows and folkloric shows.
Besides the beautiful scenery and the many relics left behind by an ancient Egyptian civilization, some Nile River cruises also include an opportunity for passengers to mix and mingle with locals in small villages along the route. This is a great way to experience local culture which, by and large, has remained unchanged for centuries.
Catch the Sun Festival at the Abu Simbel Temples
The Abu Simbel temples were constructed during the reign of Ramses II. Both of these breathtaking temples are worth a visit at any time of the year, but on two days each year the sun can penetrate the inner chamber, and for a brief while, illuminate three out of four statues. The statues of two gods and a statue of Ramses II are all illuminated in turn, while the statue of the god of darkness is not illuminated.
Not only is this a spectacular event, but it is also celebrated by many Egyptians. Lots of locals set up stalls selling various traditional Egyptian dishes, while others sell souvenirs and handicrafts celebrating an ancient civilization. The best way to visit the breathtaking temples of Ramses II for the Abu Simbel Sun Festival is by way of a day tour from Aswan. Alternatively, look for an Egypt tour package or Nile cruise package that includes a visit to Abu Simbel for the Abu Simbel Sun Festival.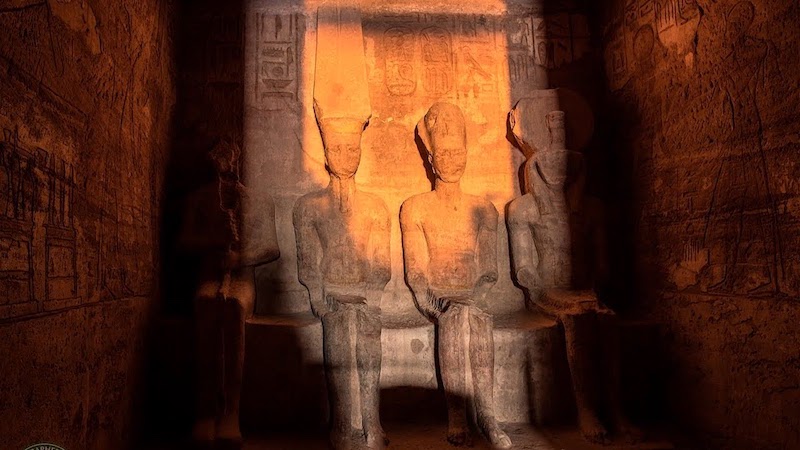 Book a 4×4 Desert Safari
Booking a 4×4 desert Safari in Egypt's Western Desert is one of the best cultural experiences to have in Egypt. For a truly unforgettable experience, look for a Sahara Desert tour package that includes a stay at one or more desert oases. This will provide you with an ideal opportunity to mix and mingle with the locals. Bear in mind that almost nobody at these oases speaks any English so it is obviously better to have a guide with you if you cannot speak Arabic.
Some tour operators can also arrange an overnight stay at a Bedouin camp in the desert. The Bedouin people are famous for the hospitality, and an overnight stay at a Bedouin camp is another excellent cultural experience to have in Egypt. This is also another great opportunity to go for a camel ride into the desert.
The Best Cultural Experiences to have in Egypt, your Way!
At EgyptVacations.com, we have an epic range of Egypt tours, Nile River cruises, and Nile Cruise and Stay packages to suite all tastes and budgets so contact us now to begin planning your dream vacation in the Land of the Pharaohs. We can also work with you to create a tailor made tour that includes the very best cultural experiences to have in Egypt.