Egypt and Dubai Tours
Egypt and Dubai Tours from Egypt Vacations are designed to be flawless in every way, and they are guaranteed to provide travelers with a truly unforgettable travel experience that includes visiting two vastly contrasting destinations. Lose yourself in the timeless magic of Ancient Egypt, the Cradle of human civilization, then board a short flight to Dubai, the city of gold and opulence.
Marvel at the ancient wonders of Egypt including pyramids temples and tombs, then stare in disbelief at the futuristic achievements of Dubai. Enjoy a Nile Cruise in Egypt; a desert safari in Dubai, and so much more with our epic Egypt and Dubai tour packages.
CREATE YOUR DREAM TOUR
EGYPT AND DUBAI – COMBINING ANCIENT AND MODERN HISTORY
Egypt and Dubai – Combining ancient and modern history.
High quality Egypt and Dubai Tours are amazing, regardless of whether you are traveling alone, or whether you are traveling with family or a group of friends. On one side you have Egypt, a country which is essentially the face of antiquity, while on the other side you have Dubai, one of the world's most futuristic destinations. If contrast is what you are looking for, then Egypt and Dubai tours will never disappoint.
Enjoy professionally guided tours to several of the top Cairo tourist attracts, then board a flight to Aswan or Luxor to embark on a beautifully appointed 5-Star Nile cruise ship, and visit the best ancient monuments of the Nile River Valley before heading to Dubai for an experience like no other. From the ancient tombs and temples of Egypt, to the glistening skyscrapers and opulent shopping malls of Dubai, our Egypt and Dubai tours are perfect in every way.
HOW DO OUR EGYPT AND DUBAI TOURS WORK?
Once you have found an Egypt and Dubai tour package that suits your exact needs, all you need to do is contact us and then we can start making the necessary arrangements. If you want any changes made or any amendments made, you only need to tell us, and one of our expert travel specialists will work with you to ensure that you enjoy the perfect tour itinerary. Generally speaking, our Egypt and Dubai tours begin in Cairo, the capital of Egypt.
When you land at Cairo International Airport, one of our tour representatives will be standing by to meet you, and as soon as you pass through immigration, they will welcome you and assist you, and then escort you out of the airport to where one of our drivers will be waiting for you in a clean and modern air-conditioned vehicle. You will then be driven to the 4-Star or 5-Star hotel where you will be staying for the duration of your time in Cairo.
During your stay in Cairo, you will be taken to see a number of top Cairo tourist attractions, including places like the Great Pyramids of Giza, the Egyptian Museum, and the Khan El Khalili Bazaar. When your time in Cairo comes to an end, you will then be taken to the airport and you will board a short flight to Luxor or Aswan for your 5-Star Nile cruise embarkation.
At NileCruiseHolidays.com, we only book our clients on to the very best cruise ships operating on the Nile River. These are much the same as what you would expect if you were to stay in any good hotel.
For many people who have booked Egypt and Dubai tours, the Nile cruise has been a highlight of their trip. During your time on the cruise ship, you can expect to see all the very best Aswan tourist attractions; the best Luxor tourist attractions, as well as some other amazing tourist attractions in between. By the time you finally disembark from your incredible Nile River cruise, you can be sure that you will have seen some of the very best attractions which Egypt has to offer.
Following your cruise, you will then fly back to Cairo where you will typically have one more night for relaxing and for doing as you wish. After all, we want our Egypt and Dubai tours to be just as relaxing as they are exciting. The following morning you will then be picked up from your hotel, and you will be driven to Cairo International Airport where you will board your flight to Dubai.
When your plane lands in Dubai, another one of our tour representatives will be standing by to meet you and to escort you to the hotel where you'll be staying while you are in Dubai.
Once again, you will be taken to see some of the very best Dubai tourist attractions while you are in this glittering city of opulence, and you will immediately notice the staggering contrast between Egypt and Dubai. It is this contrast that actually makes Egypt and Dubai tours so uniquely special.
VISIT AND EXPLORE THE BEST ATTRACTIONS IN EGYPT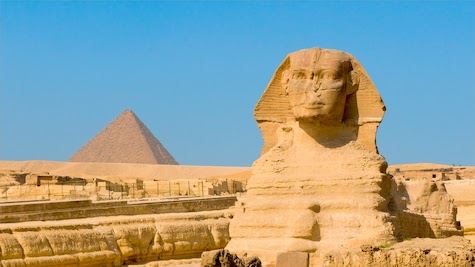 When you book one of our Egypt and Dubai tours, you can book with complete confidence knowing that we will be making 100% sure that you get to see many of Egypt's most prized ancient attraction, and even some not so ancient ones. All the tours you will enjoy in Cairo are private guided tours. That's right; you will have your very own Egyptologist tour guide and one of ours drivers with you to ensure that your tours are both memorable and comfortable.
Unless you request customized tours, one of the first places that you will be seeing during our Egypt and Dubai tours is the Giza necropolis located on the outskirts of Cairo. This is of course where you will see the Great Pyramids of Giza and the Sphinx.
You will also most likely visit the Saqqara necropolis which is best known for the Djoser pyramid which is believed to be the first or second pyramid ever built. You can also expect to visit the imposing Cairo Citadel where you will have a chance to look around inside the magnificent Muhammad Ali Alabaster mosque. Female travelers are requested to cover their hair when entering the mosque and non-Muslims visitors are not allowed inside the mosque during prayer times.
Our Egypt and Dubai tours also include visiting the Egyptian Museum in Cairo. This fantastic museum is home to the world's largest collection of ancient Egyptian artifacts. At any one time, there are more than 100,000 artifacts on display within the museum. Of particular interest to most tourists, is the museum's Treasures Room which hosts a permanent exhibit of the artifacts and treasures that were recovered from the tomb of King Tutankhamun when it was discovered and excavated in the early 20th century in Valley of the Kings at Luxor.
There is also a Mummies Room at the museum where you can see real mummies in special environmentally controlled displays. However, in order to see the mummies you will need to purchase a separate ticket at the museum. We don't include this in the price of our tours simply because many tourists do not want to see the mummies, so we leave this decision up to our clients.
One other incredible place that you will be visiting when you book Egypt and Dubai tours through us is the frenetic Khan el-Khalili Bazaar which has been open since around 1389.  The Khan el-Khalili Bazaar is believed to be the biggest open air bazaar in the entire Middle East. To this day; this is where the Egyptians of Cairo go to for their daily supplies. Even if you don't want to do any shopping at the bazaar, it's still a good place to visit; a place to stroll around or find a little cafe where you can sit and enjoy some snacks and refreshments.
The next tourist attractions you will be visiting are those which you will be taken to see during the course of your Nile River cruise. In Aswan, you will be taken to see places such as the Aswan High Dam; the Unfinished Obelisk, and the Ancient Temple of Philae. This remarkable temple once stood on lower ground and had to be moved in its entirety to higher ground in order to save it from the flooding of Lake Nasser.
Once your cruise ship departs from Aswan, it will make two stops before it reaches Luxor. It will stop at Edfu where you'll be able to visit Edfu Temple, the best-preserved ancient temple ever discovered. Its high level of preservation is due to the fact that that after it was abandoned by the Romans, it was slowly but surely reclaimed by the desert and remained buried beneath the sand for more than 2000 years.
Your five star Nile river cruise ship will also dock at Kom Ombo where you will be taken to see beautiful Kom Ombo Temple. What makes the temple so unique is the fact that it was built and dedicated to two different gods. Because of this, it takes the form of two identical halves, with one half belonging to one god, and the other half belonging to the other God. One half was dedicated to Sobek the crocodile god, while the other half was dedicated to Horus the Falcon-headed God.
In Luxor you will be taken to see some of the greatest ancient attractions in Egypt. These include Luxor Temple and the Karnak Temple complex located on the East Bank, and then on the West Bank you will be taken to see places such as the mortuary Temple of Queen Hatshepsut, the Colossi of Memnon, and Valley of the Kings. While the Karnak Temple complex is the second most visited ancient site in Egypt after the pyramids at Giza, for many people, Valley of the Kings, which you will also be visiting, is one of the highlights of their Nile River cruise.
A total of 63 ancient rock-cut tombs have been discovered at this site, including the tomb of Pharaoh Ramses and the tomb of King Tutankhamun which was surprisingly discovered still sealed and intact. Most of the artifacts that were recovered in his tomb are currently on display at the Egyptian Museum in Cairo, although the Mummy of King Tutankhamun he's kept in a special display within his tomb in the Valley of the Kings. It is however worth noting that a special ticket needs to be purchased if you wish to enter the tomb of King Tutankhamun, and this ticket is not included in the price of our Egypt and Dubai tours.
Those who wish to enter the tomb are required to buy a ticket in person at the site on the day of their visit. Unfortunately because only a limited number of tickets are sold each day, there are usually very long queues, so if you want to visit the inside of the tomb you really need to get to the site before it even opens in the morning. If you really have to see the inside of King Tutankhamen's tomb, then please make this known to us before you book any Egypt and Dubai tours so that we can do the necessary customization to allow for such a visit.
With your Egypt sightseeing now over, it will be time for you to fly to Dubai where more incredible sightseeing awaits you.
ENJOY THE WONDERS OF DUBAI AND A DAY TRIP TO ABU DHABI
Our Egypt and Dubai tours are designed to thrill and excite from beginning to end, so the magic doesn't stop once you leave Egypt. While there are generally no tours or excursions scheduled for your first day in Dubai, the remaining days are filled with fun and interesting places to visit.
Depending on which Egypt and Dubai tours you book, your second day in Dubai will typically consist of a Dubai city tour, during which you be taken to see places such as the Fort of Al Fahidi which is a 225-year-old fortress, and then the Gold and Spice Souks which you reach by sailing across Dubai Creek on a traditional Abra boat
Other places you can look forward to seeing are the Jumeirah Mosque which is Dubai's most splendid mosque; Souk Madinat Jumeirah which is an area best known for its meandering paths which are lined with boutique restaurants and cafes; Burj Arab which is home to an ultra-luxurious hotel often billed as being the world's only 7-Star hotel; Dubai Mall which is the largest mall in the world, and of course, Burj Khalifa which is the tallest building in the world, reaching nearly one kilometer high.
If you book Egypt and Dubai tours through us, your visit to the Burj Khalifa will typically also include an entrance ticket to the tower's observation deck which is located on floor number 124.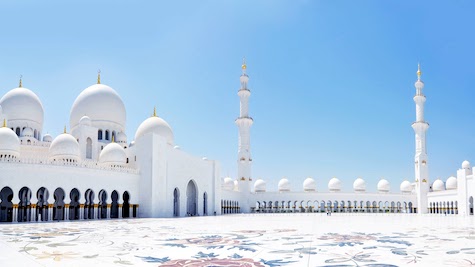 Some high quality Egypt and Dubai tours will also include a day trip to Abu Dhabi which is another real eye opener. During these tours, you will also visit a number of incredible sites, including places such as the Sheikh Zayed Grand Mosque which is the 4th-largest mosque in the world, capable of accommodating up to 40,000 people. Other places you can count on seeing would be Heritage Village, Yaz Island, and Ferrari World. No matter how you look at it, Egypt and Dubai tours have something for everyone, regardless of whether you are traveling alone, or whether you are traveling with friends or family.
TRAVELING EGYPT AND DUBAI IN COMFORT AND STYLE
At Egypt Vacations, we guarantee flawless customer service and absolute customer satisfaction. From our clean and modern air-conditioned vehicles, to our 5-Star Nile cruises and 4 or 5 star hotels, you can be sure that your comfort and enjoyment is as important to us as it is to you.
And, because we offer fully customized Egypt and Dubai tours as well, a vacation which really is perfect in every way; a tailor-made tour that fits your needs exactly. Remember, we are only a call away, and we are always happy to do everything in our power to ensure you can enjoy the vacation of a lifetime.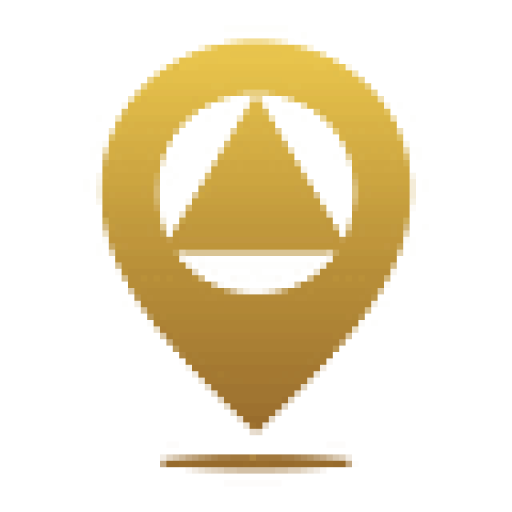 DESIGN YOUR CUSTOM TRIP
Explore Egypt your way
by selecting only the attractions you want to visit
Why Book With Us
Come explore the best of Egypt your way. All Egypt Vacations are customizable.
EGYPT YOUR WAY
All of our Egypt Vacations are fully customizable and can be tailored to meet your own exact needs because it's your vacation, and we believe you should be able to enjoy it your way.
24/7 SERVICE
We cater for a global audience scattered over numerous time zones, so our team of highly experienced travel consultants are standing by 24/7 to answer queries and to offer assistance with tour arrangement.
TRAVEL EXPERTS
With more than 65 years of experience, we believe that no other Egypt tour operator is as well-equipped as we are to provide Egypt Vacations which are as flawless and as rewarding as ours are.
INTERNATIONAL TEAM
Our online travel consultants and on the ground tour guides are fluent in multiple languages, including English; French; German; Italian; Portuguese; Spanish and Arabic.
HIGH QUALITY SERVICE
Personalized high quality services. We are experts in Egypt travel – Since 1955. Dedicated local staff with first-hand experience. Hassle-free travel saving you time, money and energy.
EPIC NILE CRUISE HOLIDAYS
Top rated Nile cruise ships. English speaking egyptologist guides. Explore the best of Egypt with experience by your side. We don't just sell amazing Egypt Vacations; we make your dreams come true.