Nile cruises from Luxor
Discover the gems of the Nile River Valley in classic fashion with our Nile cruises from Luxor. Enjoy high-quality 5-Star cruises with full board and daily excursions to ancient sites. Visit the Valley of Kings, the mortuary temple of Queen Hatshepsut in Luxor. Explore the Temple of Horus, the Temple of Kom Ombo, the Temple of Philae and more with an Egyptologist guide right by your side.
With budget deluxe Nile cruises, luxury Nile cruises and Dahabiya Nile cruises to choose from, you can enjoy the treasures of the Nile River your way. From 4-day cruises to longer 8-day adventures, we have Nile cruises from Luxor to suite all tastes and budgets.
CREATE YOUR DREAM TRIP
NILE CRUISES FROM LUXOR – WHAT TO EXPECT?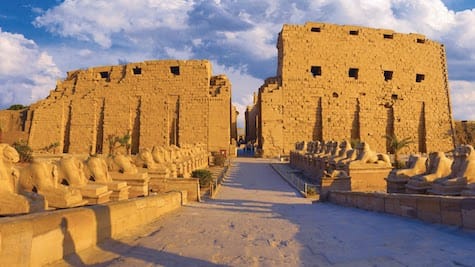 If you speak with experts in Egyptian travel, most will tell you that one of the most common options for Nile cruises are those that depart from or finish at the modern-day city of Luxor. Once known as Waset or Thebes, it was the capital during the Middle and New Kingdom periods, and spreads over both sides of the Nile.
With enormous temple complexes, (which experts believe involved roughly 2,000 years of constant additions, expansions and restorations) the city itself is at the top of any "must see" list in Egypt. Yet, as a point of departure for a Nile cruise, it is also an ideal choice. Why? The finest Nile cruises from Luxor rarely just emphasize the sites right at the edges of the river, but also include land excursions.
When you are part of the best Nile cruises from Luxor it means one or more days spent in the area around the city, and that means time exploring the Valley of the Kings, the Valley of the Queens and Deir el-Bhari. So, as you enjoy the five-star hotel-like accommodations aboard your luxury vessel, you also savor the joys of guided land tours in the Luxor area.
Docked at night along the river, you also get to see the wonders that are the Karnak and Luxor temples, and perhaps even savor a night time visit to one or both. You might also beat the crowds and pay a morning visit to the temples, enjoying the peaceful magic that comes with the sunrise illuminating the avenues of sphinxes, the beautiful columns and the majestic landscape of the desert beyond.
Then, it is on board the luxury vessel to follow the route common to most Nile cruises from Luxor. This means stops at some of the most appealing locations from Ancient Egyptian history. They will usually include
Edfu – The small town is also home to Edfu Temple, noted as one of the most beautifully preserved of its kind. The massive pylon, remarkable relieve carvings, and statues of Horus (to whom the temple is dedicated) will leave most visitors transfixed and inspired. Built in the later Ptolemaic period, it is a fabulous site. Edfu is also home to some pyramid ruins dating all of the way back to the 3rd Dynasty.
Kom Ombo – The only of its kind, this temple is a "double" with dedicated to two gods and featuring structures unique to each. With two courts, halls, sanctuaries and pylons, it is dedicated to the crocodile god Sobek as well as Haroeris, the falcon god.
Kitchener's Island – Often, passengers aboard Nile cruises from Luxor disembark in order to board small and charming felucca (small sailboats) to reach this lovely location. It is home to the city's botanical gardens and a wonderful spot to savor the views of the region and enjoy a picnic in the shade of the palms and other plantings.
After these sites, most Nile cruises from Luxor reach Aswan. Here too, you enjoy the comfort and luxury of your vessel as you are given guided tours of the region's many beautiful sites and attractions. These include:
Temple of Philae – A temple complex, it is one of the many sites rescued from the rising waters created by the Aswan High Dam construction in the 1960s. Relocated to an island, it is described as one of the most beautiful temples in Egypt, and is dedicated Isis, it is a truly awe-inspiring feat of early architecture and design. Yet, it is also inspiring due to the technical skill used in relocating it safely.
Unfinished Obelisk – While docked in the Aswan area, many Nile cruises from Luxor also ensure their passengers get to experience another unique depiction of ancient engineering. Just outside of Aswan, in an ancient quarry, the largest obelisk every commissioned by a pharaoh (it is believed to have been Queen Hatshepsut) cracked as it was being lifted from the ground. Not only can you stand in awe at the size of the obelisk, but also discover just how this amazing feat was done with only hand tools.
Abu Simbel – No visit to Egypt is complete without a visit to this hallmark site. Though passengers enjoying Nile cruises from Luxor will have to board a ship on Lake Nasser to reach this site, it is worth the day's journey. After all, this is another site relocated to spare it from the waters of Lake Nasser, and yet it is also an amazing feat of ancient engineering. Four monumental statues of Ramses II (standing over 60 feet in height each) mark the entrance to the three halls within the temple and feature amazing reliefs and paintings. There is also a temple to the king's wife Nefertari at the site.
NILE CRUISES FROM LUXOR – OPTIONS
There are many options for Nile cruises from Luxor, and the destinations mentioned above represent the most basic included on traditional itineraries. You will find that there are smaller boats, such as dahabiyahs, making the journey from Luxor and south, and they might have more detailed or customizable itineraries.
Nile Cruises from Luxor – All-Inclusive
When selecting from the Nile cruises from Luxor, keep in mind that the very best are all-inclusive options. This includes your gourmet meals, ground transport, guided tours to most of the sites, entrance fees and all the rest. You worry only about your pre-arrival and post-departure transportation. In other words, Nile cruises from Luxor are a perfect way to see the very best sites and destinations in this part of Egypt.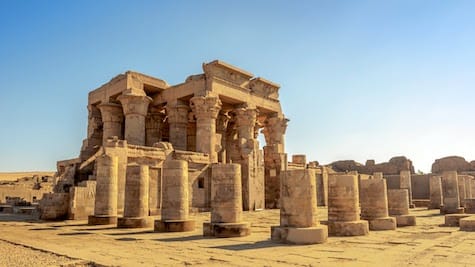 NILE CRUISES FROM LUXOR – GENTLE-PACED
Whether you are fascinated by the Ancient Egyptians and their many temples, tombs and monuments, or you wish to get a glimpse of this aspect of Egypt during a visit to other areas, cruises are an amazing option. Nile cruises provide you with a slower, gentler pace and let you experience the Egyptian landscape in a way that no other travel methods provide.
Gliding along the waters, savoring the sights and sounds of the authentic Egyptian setting, you will find yourself enchanted at every bend in the river, and yearn to enjoy another similar adventure on your next visit. Book your river journey today.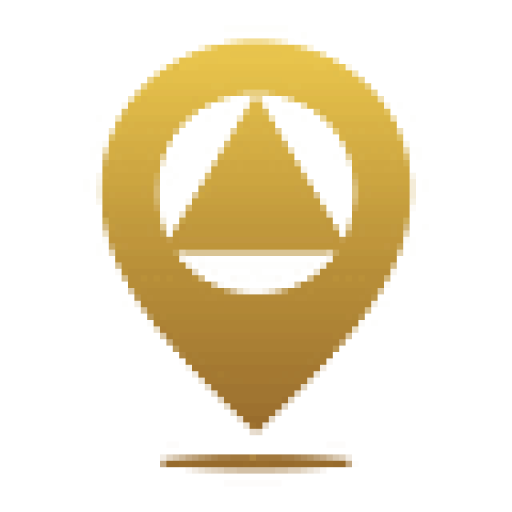 DESIGN YOUR CUSTOM TRIP
Explore Egypt your way
by selecting only the attractions you want to visit
Why Book With Us
Come explore the best of Egypt your way. All Egypt Vacations are customizable.
EGYPT YOUR WAY
All of our Egypt Vacations are fully customizable and can be tailored to meet your own exact needs because it's your vacation, and we believe you should be able to enjoy it your way.
24/7 SERVICE
We cater for a global audience scattered over numerous time zones, so our team of highly experienced travel consultants are standing by 24/7 to answer queries and to offer assistance with tour arrangement.
TRAVEL EXPERTS
With more than 65 years of experience, we believe that no other Egypt tour operator is as well-equipped as we are to provide Egypt Vacations which are as flawless and as rewarding as ours are.
INTERNATIONAL TEAM
Our online travel consultants and on the ground tour guides are fluent in multiple languages, including English; French; German; Italian; Portuguese; Spanish and Arabic.
HIGH QUALITY SERVICE
Personalized high quality services. We are experts in Egypt travel – Since 1955. Dedicated local staff with first-hand experience. Hassle-free travel saving you time, money and energy.
EPIC NILE CRUISE HOLIDAYS
Top rated Nile cruise ships. English speaking egyptologist guides. Explore the best of Egypt with experience by your side. We don't just sell amazing Egypt Vacations; we make your dreams come true.