Nile cruises from Cairo
Nile cruises from Cairo are the perfect choice for travelers who want a truly immersive Nile cruise experience. All of our existing cruises to and from Cairo also include private guided tours in Cairo. Visit the Great Pyramids of Giza, the Sphinx, the Egyptian Museum and more. Then board a 5-star river-cruiser for an 8 to 15 day cruise along the Nile to Aswan or Luxor.
With full board and lodging and professionally guided daily excursions, Nile cruises from Cairo are cruises never to be forgotten. Discover the soul of Ancient Egypt in absolute comfort and style.
CREATE YOUR DREAM TRIP
ENJOY EGYPT'S AMAZING SCENERY ABOARD NILE CRUISES FROM CAIRO TO LUXOR AND ASWAN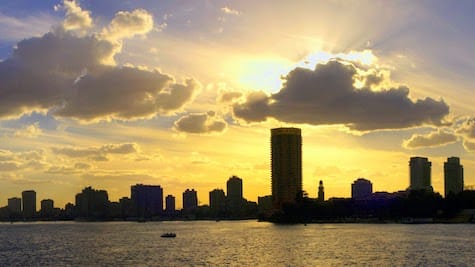 For many years, Nile cruises from Cairo south towards Luxor were non-existent, but in 2015, they began again and are among the most popular trips booked by travelers from all over the world. Known as the "long cruise", it is one of the few ways to take in some of the most notable sites from the Ancient Egyptian past in style and comfort. Actually, every day of a Nile cruise includes a major site, or two (or three!).
In fact, one travel expert in the region said this of the Nile cruises from Cairo, "The sites of the reopened section are smaller, quieter and more personalized and would be otherwise almost impossible to reach.
They include Tuna el-Gebel (the necropolis of the city of Hermopolis, sacred to Hermes), the former capital Tel el Amarna (built by pharaoh Akhenaten), Beni Hassan, Abydos and Denderah…As well as being chock-full of factual detail [cruise] tours thankfully allowed for time to absorb the sites and scenes."
And because most Nile cruises from Cairo include at least one onboard expert (whether an Egyptologist, archaeologist, historian, and so on) offering lectures and guided tours, your experience is much richer. Additionally, even larger vessels contain relatively small groups, ensuring flexibility and far more attention from the crew and the staff.
THE SENSORY APPEAL OF NILE CRUISES FROM CAIRO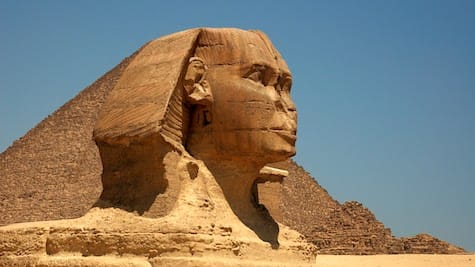 Yet, there is also much to be said about the experience of sailing up the famed river and experiencing the landscape in such a direct way. It is really only Nile cruises from Cairo that allow you to hear the sounds of farmers singing to their cattle, kids splashing around at the shore, and the magical tunes of songbirds all along the journey. Wake before sunrise to see the whole world change or dazzle at the twinkling stars overhead as you dine or lounge on the upper deck of your ship.
Naturally, it is the sites you visit that make the cruise such a must for those who want to get the very most out of a visit to Egypt. Most of the cruises are meant to take you from or to Cairo and will be at least ten days or more. Some head downriver from Aswan and all of the way to Cairo, while some take a reverse route and head upriver from Cairo and to Luxor and Aswan. For those who wish to see Abu Simbel and the many Nubian sites preserved along the shores of Lake Nasser, a cruise can be added to the journey before or after the Nile cruise ends.
The long cruise to or from Cairo does include those lesser-known but essential sites that are such significant areas from the Ancient Egyptian past. If you begin at Cairo, your journey is likely to include a day or two of guided touring around the city. This will mean a visit to the Giza Plateau and such appealing spots in Cairo as the Egyptian Museum, the Khan el Khalili marketplace, and more. Once on board and sailing, a visit is likely to feature stops at:
Beni Suef – The base from which you can pay a visit to the stunning pyramids at Maydoum and Dahshur. This includes the Red and Black pyramids, the oldest structures using the pyramid form.
Minya – Close to Tuna el-Gebel, the boundary of Akhenaten's famed city and the border area between Upper and Lower Egypt at Ashmunein. The tombs of the pharaoh and other royals are in this area, as well.
Tell el Amarna – The actual capital during Akhenaten's rule. He removed it from Luxor and established his unique period of worshipping a single god – the Aten – from here. Upon his death, it was abandoned and even partially destroyed. Yet tombs and some outlining structures of the great city remain.
Abydos – The oldest city of Ancient Egypt is here and some of the art is still stunning to behold. Sites such as Sohag and El Balyana are also nearby and often featured in a day trip to the area.
Quena – This is a not-to-be missed stop on Nile cruises from Cairo as it is home to the amazing Dendara Temple. Completed late in the Pharaonic era, it is thought to be one of the finest and most well-preserved temples remaining. It is also home to the much-debated relief known as the Dendara Light.
After that, you reach Luxor and spend days exploring sites such as the Valley of the Kings, the Valley of the Queens and Deir el Bahri. There are also the East and West Banks of the river with its own array of famous temples (including the Karnak and Luxor temple complexes) and so much more. This area is also home to sites like the temples at Edfu and the dual temple of Kom Ombo. If heading to Aswan, sites such as Philae, the High Dam and so much more await.
Ranging in length from ten days to two weeks (or more), Nile cruises from Cairo encapsulate the magic that most envision the moment the words "Nile cruise" are spoken.
THE OPTIONS FOR NILE CRUISES FROM CAIRO
Unlike cruises from Luxor and southward towards Aswan, most of the Nile cruises from Cairo are on the more modern, luxury cruisers. Felucca and dahabiyah journeys don't usually appear among the options, yet this does not mean a five-star journey is unavailable. In fact, most of the Nile cruises from Cairo are like premium hotels with fine food, beautiful accommodations, attentive service, and even options for spa or salon services, evening parties and events, entertainment and more.
Additionally, many Nile cruises from Cairo are all-inclusive, meaning that ground transport, entrance fees, and all but your pre-arrival and post-departure costs are included in your booking.
Setting sail to or from Cairo is a treat as it is one of the few ways to reach, enjoy and explore some of the most astonishing sites in Egyptian history. The first pyramids, the oldest cities and the most dazzling sights await you, making it an ideal time to book your Nile cruise from Cairo right away.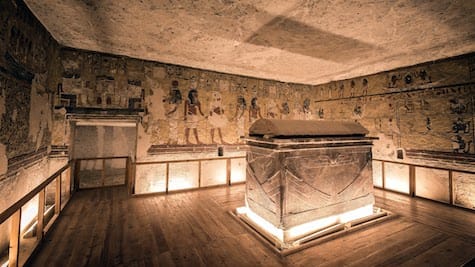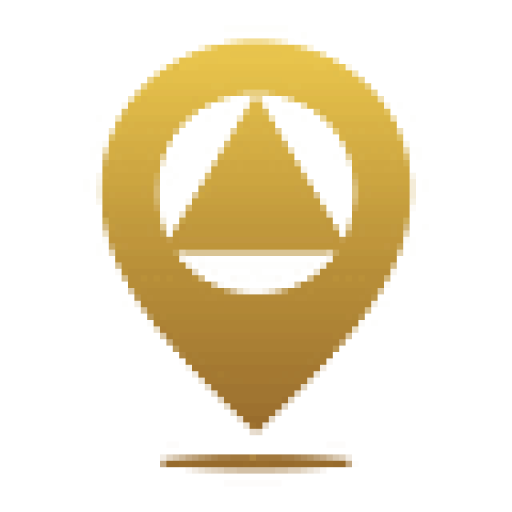 DESIGN YOUR CUSTOM TRIP
Explore Egypt your way
by selecting only the attractions you want to visit
Why Book With Us
Come explore the best of Egypt your way. All Egypt Vacations are customizable.
EGYPT YOUR WAY
All of our Egypt Vacations are fully customizable and can be tailored to meet your own exact needs because it's your vacation, and we believe you should be able to enjoy it your way.
24/7 SERVICE
We cater for a global audience scattered over numerous time zones, so our team of highly experienced travel consultants are standing by 24/7 to answer queries and to offer assistance with tour arrangement.
TRAVEL EXPERTS
With more than 65 years of experience, we believe that no other Egypt tour operator is as well-equipped as we are to provide Egypt Vacations which are as flawless and as rewarding as ours are.
INTERNATIONAL TEAM
Our online travel consultants and on the ground tour guides are fluent in multiple languages, including English; French; German; Italian; Portuguese; Spanish and Arabic.
HIGH QUALITY SERVICE
Personalized high quality services. We are experts in Egypt travel – Since 1955. Dedicated local staff with first-hand experience. Hassle-free travel saving you time, money and energy.
EPIC NILE CRUISE HOLIDAYS
Top rated Nile cruise ships. English speaking egyptologist guides. Explore the best of Egypt with experience by your side. We don't just sell amazing Egypt Vacations; we make your dreams come true.