Dahabiya Nile Cruises
Dahabiya Nile Cruises are unlike any other Nile cruise experience. With a limited number of cabins on these luxuriously appointed river yachts, you can look forward to a level of personal service which cannot be experienced on the larger cruise ships. Dahabiya Nile River cruises are not only about sightseeing; they are also about serenity and tranquility, and they also allow you to visit ancient sites which passengers on the larger ships never see. Enjoy incredible sightseeing by day, and wonderfully peaceful nights on the water alongside tiny islands in the Nile.
If you want to see the best ancient sites of Egypt but without the crowds, our Dahabiya cruises are exactly what you are looking for.
CREATE YOUR DREAM TRIP
DISCOVER THE MAGIC OF DAHABIYA NILE CRUISES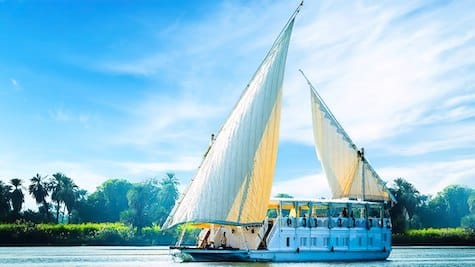 Are you someone who views themselves as a "cruiser" or someone who enjoys going on cruise ships and visiting all kinds of unique destinations? Maybe you are, and maybe you are not, but no matter which side of the fence you find yourself, you will definitely want to explore options for dahabiya Nile cruises.
Why? Because a dahabiya is unlike any other sort of cruise ship you will ever experience. Described by some in the simplest terms, they are small wooden boats, sailed by wind power, and often featuring ten cabins or less. Dahabiyas and feluccas were once the only means of making your way up and down the Nile, and in the 1800s, it was standard fare for travelers hoping to encounter Egypt's wonders to do so via dahabiya Nile cruises.
Today, all of that has changed, and though not all cruise ships can traverse the entire 4,000-plus mile distance of the Nile, most can make their way from Luxor to Aswan, and even from Cairo all of the way to Aswan, aboard the different kinds of cruise ships.
While there is much to be said of the comfort and luxury of a Nile yacht or larger cruiser, there is just as much to be said of the amazing experience to be had aboard the very best dahabiya Nile cruises.
In addition to their luxurious nature, the dahabiyas bring something that a modern cruising vessel cannot – the knowledge that you are traveling aboard a style of ship that has existed on the river for centuries. And knowing that will add an element of romance and adventure that few modern holidays make available.
Before you begin to worry that dahabiya Nile cruises mean more primitive quarters or amenities, you need to think again because these ships are actually some of the most opulently appointed and luxurious available. It is the dahabiya that might offer you a stateroom with balcony, beautiful wood floors, elegant and authentic furnishings full of exotic colors and patterns, views just above the waters of the Nile, and more (and yes, most offer ensuite baths, too!).
WHAT TO EXPECT FROM DAHABIYA CRUISES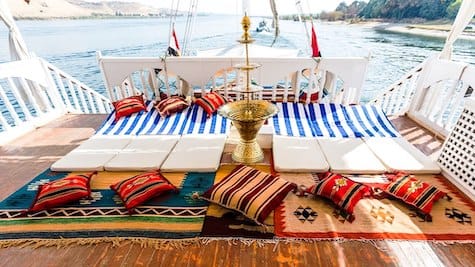 The dahabiya is a smaller, wooden boat with tall sails and a unique style. With just two or three decks at most, they are often able to accommodate around 20 to 30 passengers, along with a full crew, at most. They offer truly charming upper deck spaces, including dining areas that allow you to savor the sounds, sights and fresh air as you enjoy a gourmet meal.
And you will eat gourmet meals in the style you had hoped, because the very best dahabiya Nile cruises are all inclusive and provide you with deliciously prepared, breakfasts, lunches and dinners. Unlike the larger cruise ships, you will not be forced to eat in the common buffet style at all times and will find meals more enjoyable as they will often be held beneath the stars or in the cozy confines of the beautifully appointed parlors and public rooms onboard.
Powered by the wind, they can often run quietly, and because of this, many passengers of dahabiya Nile cruises find themselves waking to the sound of farmers encouraging their oxen in the fields, children laughing and playing in the waters along the banks, and even the many different bird songs native to the area. This is entirely unique from other river cruise experiences and will only add to the overall delight and fun of the journey.
Yet, the very best dahabiya Nile cruises share a great deal with the luxury river cruises, too. For example, you can expect to find that your options for cruises include those with experts accompanying you along the entire journey.
From renowned Egyptologists and famous archaeologists to specialists in different periods or issues relating to Ancient Egyptian history, one of the major benefits of dahabiya Nile cruises is that they provide travelers with access to an expert. They will then deliver lectures on board the ship and offer their knowledge during a land tour.
Imagine the delights of sailing into Luxor aboard a stylish wooden boat, disembarking to your luxury land transport and heading into the Valley of the Kings accompanied by an expert in one of the tombs, pharaohs or historic periods represented by something in the Valley.
They can give insight, information and answers that add to the value of the experience, and because you are a small group, your time at any of the sites is easily adjusted to the group's interests or needs.
This is a lot more significant than might be easily recognized. For example, if you are part of a larger group aboard a luxury cruiser, you cannot alter the schedule in any way, and must stick to whatever timeline has been created for the large number in your party. When you are part of the land excursions for dahabiya Nile cruises, though, your numbers are small and if the group wishes to remain a bit longer at one location or curtail a visit in order to head to another, this is usually possible.
The best cruises also operate as all-inclusive, meaning your meals, all of your ground transportation (usually in air-conditioned vehicles), excursion fees (which can include tickets or permits for the many sites visited), guide services and other fees will be incorporated into the booking. Apart from tips and your pre-arrival and post-departure travel fees, you have nothing else to book or worry about.
So, in addition to being quite luxurious, they are also one of the easiest forms of travel to enjoy!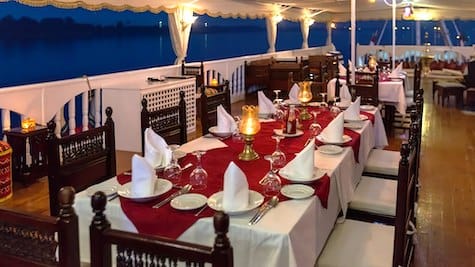 HOW LONG ARE DAHABIYA NILE CRUISES?
One thing that makes many travelers hesitate to book dahabiya Nile cruises is that they fear the journeys cannot be as long as those offered on the bigger vessels. After all, with such noticeably smaller proportions, some travelers worry that the ships are unable to carry adequate supplies or support lengthier adventures. This is not an accurate perspective, and there are many dahabiya Nile cruises that last for a week or more.
They follow similar routes to the larger vessels, with a large number beginning the journey in Luxor and heading south to Aswan (often making a round-trip journey). A typical itinerary for many dahabiya Nile cruises would begin with your arrival in Luxor.
It could be by air or train, or even by a cruise from Cairo. You would board your dahabiya and settle into your luxury accommodations. Because many dahabiya Nile cruises begin in Luxor they also begin in the morning and include same-day, guided land tours along the East Bank to such key sites as Karnak and Luxor Temples.
It should be noted that timing your visit to the afternoon hours means you avoid the largest crowds at this popular site, which is another of the benefits of dahabiya Nile cruises – your itineraries are thoughtfully done to allow you to really savor the experience.
Many dahabiya Nile cruises embarking from Luxor actually stay at anchor for their first evening to ensure an early morning visit to the Valley of the Kings, before setting sail to the south.
This is the least busy and the coolest time of the day to head into the valley and see such sights as King Tut's tomb, the tomb of Ramses VI and so much more before heading over to the stunning Temple of Hatshepsut. It is then, as the afternoon sun begins to slope beautifully along the water that the best dahabiya Nile cruises will set sail, timing everything perfectly to allow you to arrive at Esna before sunset.
There will then be days of sailing and sightseeing at such famous spots as Edfu, but lesser known locations like the many islands dotting the river, and perhaps even visiting an authentic Nubian village. The classic end point for many dahabiya Nile cruises is Aswan. Yet, even here, the best cruises don't just ask passengers to disembark. Instead, you have daytrips to such appealing locations as Philae, the Aswan High Dam, the Unfinished Obelisk, Kom Ombo and more.
Many premium cruises also have an additional bit of time or those who wish to see the famed Abu Simbel far south on Lake Nasser's shore.
Yet, the journey is not necessarily over because the very best cruises then do a return journey down the Nile to any spots missed on the journey south up the river.
Finishing in Luxor is a great way to wind up the journey, ensuring that travelers might spend further time in this amazing, historic area, revisiting the Valley of the Kings and the Valley of the Queens, the various temples and more.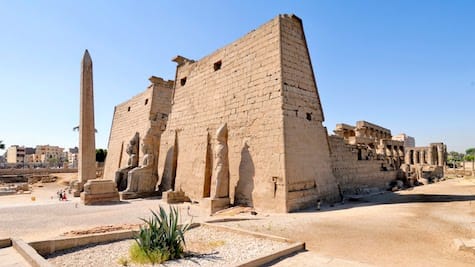 Of course, the reverse journey is also possible, with your adventure beginning far south in Aswan. Whether you arrive via air or ground (or after a cruise of Lake Nasser), you can depart from Aswan after a day or two spent taking in the amazing sites in the area.
You head north to Kom Ombo or Edfu, visiting their famed temples and then on to Esna, before reaching gorgeous Luxor.
After a few days of guided tours throughout the region, with your evenings still spent aboard the beautiful and comfortable dahabiya, your journey comes to an end and you can return to Cairo via air, train or whatever way you prefer. You can also plan more time in Luxor or head east to book a visit in the oases and desert areas. Luxor is a very convenient starting point and gives you full options.
Naturally, one of the best things about opting for dahabiya Nile cruises is that they can be found in even shorter lengths of time, and often on smaller vessels that are among the most luxurious imaginable. As an example, you might take a four-day cruise that begins at Aswan and finishes at Luxor, but with the smaller group size and shorter itinerary, you will be able to spend much longer periods of time at the relevant sites.
Imagine a full day in Aswan, accompanied by your expert Egyptologist taking you to such spots as Philae, the Aswan souq (bazaar), and even a tour of the High Dam with its stunning views of Lake Nasser and the islands south of the dam. You can then head north to Kom Ombo, where you tour the stunning temple and on to relatively unknown but stunning Gebel el Silsila.
Next you might pay a visit to Edfu and its nearby souq before sailing towards Esna and your final day in Luxor, again with expert tours of this famed region, perhaps even paying a visit to the tombs of such notable pharaohs as Ramses II or King Tut. You will see the Colossi of Memnon in this area and the temples at Karnak and Luxor, too.
In this way, the more luxurious and shorter cruises could be easily worked into your plans for a comprehensive tour of Egypt. For instance, you might enjoy land tours far to the north, including areas around Cairo.
For example, you might book land tours of Giza and the more ancient Step Pyramid or Red Pyramid. You might make arrangements to head south on a cruise or by land, stopping at famous sites like Amarna and then heading by air or train to Aswan. Once there, you can enjoy that leisurely sail from one notable spot to another.
THE MOST MAGICAL HOLIDAY AWAITS
Really, it is impossible to think of any adventure or visit in Egypt without also envisioning some time on the Nile. The different dahabiya Nile cruises give you an authentically unforgettable way to enjoy such an experience.
Stepping back in time you let the Egyptian winds send you along your way, and you can spend evenings beneath the stars, sunrises on the deck of your stylish ship, and hours in the company of others as enthusiastic and eager to discover the real Egypt. Whether you are prepared for a week or more on the waters, or you want a few days of quality time at some of the most amazing sites, the dahabiya is a perfect way to enjoy it all.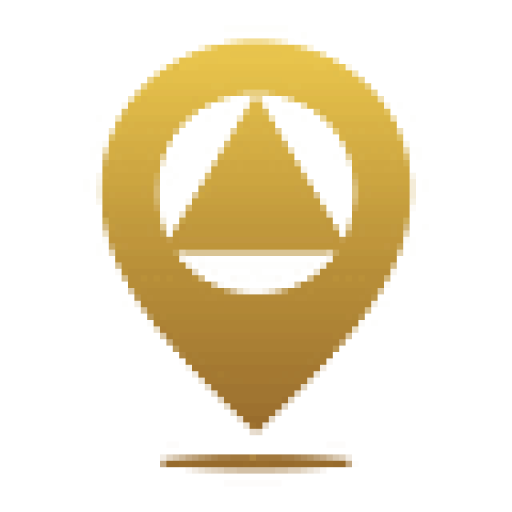 DESIGN YOUR CUSTOM TRIP
Explore Egypt your way
by selecting only the attractions you want to visit
Why Book With Us
Come explore the best of Egypt your way. All Egypt Vacations are customizable.
EGYPT YOUR WAY
All of our Egypt Vacations are fully customizable and can be tailored to meet your own exact needs because it's your vacation, and we believe you should be able to enjoy it your way.
24/7 SERVICE
We cater for a global audience scattered over numerous time zones, so our team of highly experienced travel consultants are standing by 24/7 to answer queries and to offer assistance with tour arrangement.
TRAVEL EXPERTS
With more than 65 years of experience, we believe that no other Egypt tour operator is as well-equipped as we are to provide Egypt Vacations which are as flawless and as rewarding as ours are.
INTERNATIONAL TEAM
Our online travel consultants and on the ground tour guides are fluent in multiple languages, including English; French; German; Italian; Portuguese; Spanish and Arabic.
HIGH QUALITY SERVICE
Personalized high quality services. We are experts in Egypt travel – Since 1955. Dedicated local staff with first-hand experience. Hassle-free travel saving you time, money and energy.
EPIC NILE CRUISE HOLIDAYS
Top rated Nile cruise ships. English speaking egyptologist guides. Explore the best of Egypt with experience by your side. We don't just sell amazing Egypt Vacations; we make your dreams come true.