5 Night Nile Cruises
5 Night Nile Cruises allow you to enjoy all the magic associated with Nile River cruises, but their somewhat shorter duration makes them even more affordable. Our 6 Days and 5 Nights Nile River cruise packages typically don't include time in Cairo, meaning you get to enjoy more time on the water, sailing from one ancient monument to the next. If affordable luxury and unforgettable sightseeing are what you are after, then these cruises are bound to be a perfect match.
Enjoy unrivaled hospitality and customer service; luxuriously appointed accommodation, and world class dining on the water of the world's longest river.
CREATE YOUR DREAM TRIP
THE MANY AMAZING SIGHTS DURING 5 NIGHT NILE CRUISES
Balloons above Luxor, Egypt at dawn.
Are you pressed for time? Sadly, most of us in the modern world are short on time, and even during holidays and vacations. Instead of weeks of leisure, we might be limited to a week or two at the most, and this can be frustrating when you are visiting a destination with many amazing sights to see. Egypt is a land impossible to cover in a single visit. In fact, many people spend lifetimes paying return visits and always encountering new sights and experiences. So, if you find yourself with a shorter amount of time to visit Egypt, consider booking one of the premium 5 night Nile cruises.
You can find them in a seemingly endless array of styles, including journeys aboard charming dahabiyas, with their tall sails and wooden decks, as well as modern and luxurious cruisers. You can find them departing northward from Aswan or southward from Luxor, and the stops they make in between those famous cities are flexible, too. There are also 5 night Nile cruises departing from different points, such as Esna, but still giving you plenty of time in the top spots such as Luxor.
THE ITINERARIES OF 5 NIGHT NILE CRUISES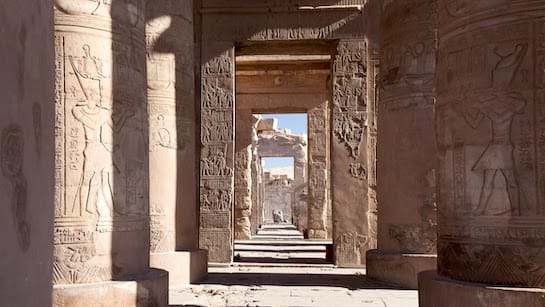 Almost all travelers eager to see some of the most impressive sites relating to pharaonic Egypt pay a visit to Luxor. After all, it was once known as Thebes as well as Waset (which means the city of the scepter) and it was the capital of many pharaonic dynasties, beginning with the 11th and extending into the 20th. It was a city dedicated to Amun and it attracted travelers from all corners of the ancient world.
Today, it is home to two enormous temple complexes at Karnak and Luxor, both on the east side of the river. On the western shore, however, is what many might think of as one of the main attractions of all Egyptian sites – the Valley of the Kings. Here, dozens of tombs housed great treasures and the remains of the ancient world's great pharaohs, including the famous boy-king Tutankhamun. The area is also where you find the Valley of the Queens, Deir el-Bahri and Hatshepsut's tomb, as well as the Colossi of Memnon and Medinat Habu.
So, almost all 5 night Nile cruises make sure that travelers spend at least a day in this amazing site. They will then set out for some of the other, famed and must-see destinations possible on even the tighter itineraries of 5 night Nile cruises.
Esna – Home to the stunning Temple of Khnum it appears on many itineraries for 5 night Nile cruises, as a stopping point between Luxor and the famous sites of Edfu and Kom Ombo.
Edfu – One of the largest and most well-preserved of all temples in Egypt, Edfu Temple was hidden beneath the sands for thousands of years. It is enormous and impressive, dedicated to Horus, it features impressive reliefs and a remarkable pylon as well as one of the few remaining structures with its roof intact.
Kom Ombo – Many 5 night Nile cruises combine visits to Edfu and Kom Ombo into the same day, and it makes for an impressive experience. This temple is one of the most famous because of its "double" design. A site famed for its sacred crocodiles, which would crowd around the banks in ancient times, and for its temples dedicated to Horus the Elder and Sobek the crocodile god, it is a truly unforgettable and remarkable spot.
After Kom Ombo, the 5 night Nile cruises heading south soon reach their final destination – Aswan. However, this is not simply a disembarking point. It is a fascinating area that could easily take up days of exploration.
THE MANY ASWAN SIGHTS TO ENJOY DURING 5 NIGHT NILE CRUISES
Aswan, is a fitting end for many 5 night Nile cruises. Many travelers are unaware that the Aswan High Dam is not the only dam in this region. In the early 1900s, the first cataract area of the Nile was also dammed, and this created the Aswan Low Dam and its appealing reservoir. However, there were several sites that had to be spared from the waters, and this is why many 5 night Nile cruises also include tours of Philae Temple on Agilikia Island in the heart of the reservoir. This temple was actually part of a larger temple complex famous in ancient times.
Written about by many famous authors over the centuries, it dates to 362 BCE and is noted as one of the burial places of the god Osiris. Other points of interest in Aswan, and which may be part of the best 5 night Nile cruises, include tours of the Aswan High Dam, a visit to the fascinating Unfinished Obelisk, a sail to Kitchener's Island aboard a charming felucca, as well as a visit to the nearby Nubian village and Elephantine Island.
BEYOND ASWAN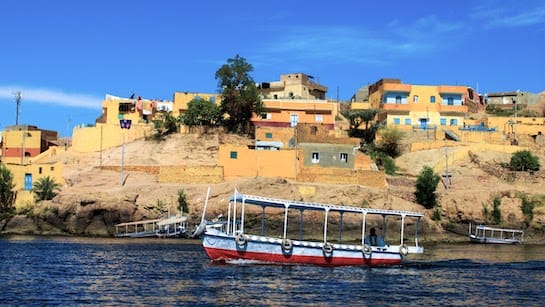 Though most 5 night Nile cruises officially end in Aswan or Luxor, your journey need not end there. After all, just south of Aswan is the famed Lake Nasser. Dotted with islands and UNESCO World Heritage Sites (part of the Nubian Egyptian sites),it is also where you find Abu Simbel. Lake Nasser cruises are a perfect addition to the best 5 night Nile cruises that complete their journeys in Aswan.
BEYOND LUXOR
And what if you choose one of the 5 night Nile cruises that depart Aswan and head to Luxor? You can take a train or airplane to Cairo and spend days exploring that area's amazing sights. The Giza necropolis with the great pyramids and sphinx, Memphis (Saqqara), which was also an ancient capital and home to the oldest pyramids (the Step, Red and Bent pyramids, among others), and even the Faiyum Oasis are within easy reach!
The city itself is wonderful to explore and can be an amazing way to finish up your cruise. Whether you have just a week, or much longer, a cruise is the best way to enjoy much of the majesty of Egypt, and will offer a truly luxurious and convenient way to do so!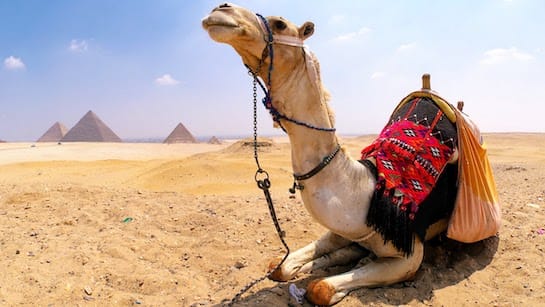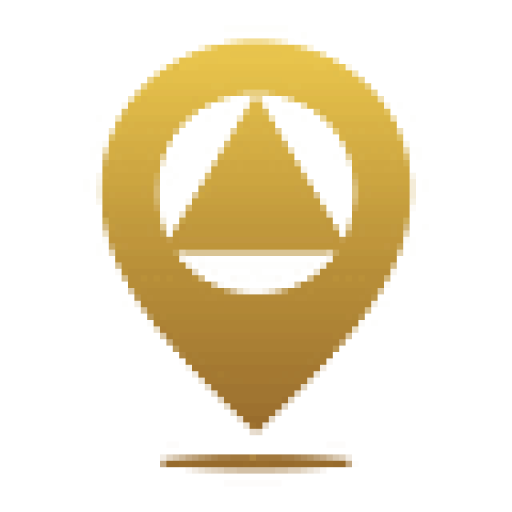 DESIGN YOUR CUSTOM TRIP
Explore Egypt your way
by selecting only the attractions you want to visit
Why Book With Us
Come explore the best of Egypt your way. All Egypt Vacations are customizable.
EGYPT YOUR WAY
All of our Egypt Vacations are fully customizable and can be tailored to meet your own exact needs because it's your vacation, and we believe you should be able to enjoy it your way.
24/7 SERVICE
We cater for a global audience scattered over numerous time zones, so our team of highly experienced travel consultants are standing by 24/7 to answer queries and to offer assistance with tour arrangement.
TRAVEL EXPERTS
With more than 65 years of experience, we believe that no other Egypt tour operator is as well-equipped as we are to provide Egypt Vacations which are as flawless and as rewarding as ours are.
INTERNATIONAL TEAM
Our online travel consultants and on the ground tour guides are fluent in multiple languages, including English; French; German; Italian; Portuguese; Spanish and Arabic.
HIGH QUALITY SERVICE
Personalized high quality services. We are experts in Egypt travel – Since 1955. Dedicated local staff with first-hand experience. Hassle-free travel saving you time, money and energy.
EPIC NILE CRUISE HOLIDAYS
Top rated Nile cruise ships. English speaking egyptologist guides. Explore the best of Egypt with experience by your side. We don't just sell amazing Egypt Vacations; we make your dreams come true.