Experience the ancient wonders of Egypt with one of our flawless Egypt tour packages. From the iconic Giza Pyramids and the legendary Sphinx, to the ancient temples of Luxor and Aswan, you'll be able to explore the world's most famous historical sites in absolute comfort and style.
With knowledgeable guides and private drivers by your side to show you around, Egypt's rich history, and wonderful culture will truly come to life to leave you with lifelong memories.
Classic Egypt Tours
Highlights of Egypt Travel Packages
As you explore Egypt, you'll get to experience the hustle and bustle of the cities, the charm of the countryside, the serenity of the desert and the breathtaking splendor of the country's many ancient wonders.
You'll be able to visit the tombs in the Valley of the Kings, the impressive Karnak Temple complex, the Colossi of Memnon, and so much more. Enjoy a hot air balloon ride over Luxor, or take a felucca ride along the Nile at Aswan.
There are also plenty of optional activities such as a camel ride around the Great Pyramids, a visit to Coptic Cairo and Islamic Cairo, or even a day trip to Alexandria. And, if or when you have had enough of sightseeing, how about a few days of pure relaxation on Egypt's beautiful Red Sea coast?
Discover the Wonders of Egypt with our Custom Egypt Vacation Packages
Explore the history and beauty of Egypt with our carefully crafted vacation packages. Our range of Egypt tour packages offer a variety of options for travelers looking to experience the country's stunning landscapes, rich culture, and vast array of attractions.
Whether you're seeking to explore ancient monuments, relax on picturesque beaches, or the opportunity to enjoy local cuisine, our Egypt tours packages make it easy to customize your experience so that you can get the most out of your visit to the Land of the Pharaohs.
Top 8 Benefits of our Epic Egypt Tour Packages
Explore Egypt with ease and confidence through our Egypt tour packages that offer:
Comprehensive travel packages for your convenience and security
Specialist consultants to help plan the perfect itinerary for you
Knowledgeable tour guides to show you around iconic sites
Deluxe transport with experienced drivers for a safe and comfortable journey
Fantastic accommodation for a relaxing stay
Meals included for an even more hassle-free experience
Bespoke packages tailored to your preferences for a personalized adventure
Get the most out of your stay in this fascinating country with guaranteed satisfaction
Customizing Your Egypt Package
Our travel packages are easily customizable so that you can tailor your experience to your own individual needs and interests. Whether you're looking for a romantic getaway or a family holiday, our team is here to help you create the perfect package that suits your budget and your individual preferences.
Egypt Tour Packages: A Lifetime of Sightseeing Experiences
Exploring Archaeological Sites
With our high quality Egypt tour packages, you can explore the many ancient monuments, tombs, and temples located throughout the country in comfort and style. From the Pyramids of Giza and the famous Khan al Khalili Bazaar in Cairo, to the Valley of the Kings in Luxor, and the magnificent Abu Simbel of Ramses II, you can be sure to experience all the very best wonders of Ancient Egypt and its unique culture with our bespoke travel packages.
Discover the vibrant culture of Egypt by taking part in local festivals and events, visiting traditional markets, exploring Coptic Cairo and the old Islamic Cairo districts, or visiting local cafes, restaurants, and shops. With our Egypt travel packages, you can truly get a taste of the country's culture and way of life in a way you have always dreamt of.
Visiting Breathtaking Ancient Temples and Tombs
Our Egypt tour packages also offer the opportunity to visit some of the most iconic sites, not only in Egypt, but in the entire world, such as the the vast Temple of Karnak, Luxor Temple, Kom Ombo Temple, Edfu Temple, and the breathtaking Temple of Philae in Aswan. These iconic sites provide an opportunity to discover the ancient history and culture of Egypt, as well as a chance to experience their stunning ancient architecture.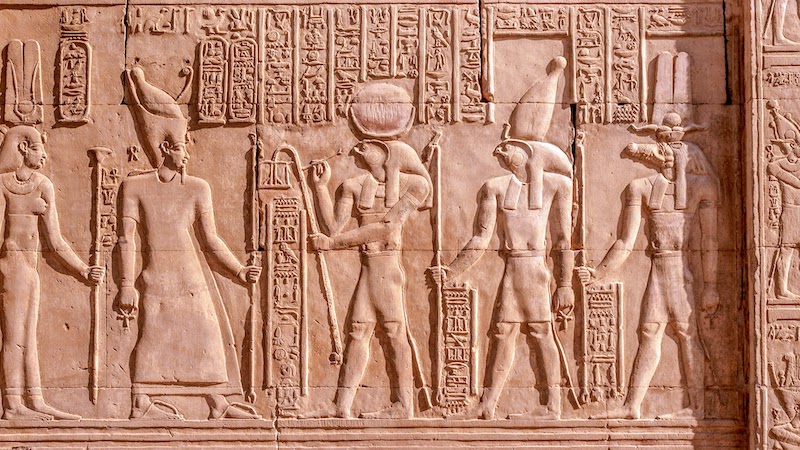 Explore the World's Largest Museums
Indoors: The Grand Egyptian Museum
Nearly all of our Egypt tour packages include a visit to to the Museum of Egyptian Antiquities in Cairo, or the new Grand Egyptian Museum at Giza, the largest single civilization museum in the world. These incredible museums provide an insight into over 5,000 years of Egyptian heritage, with each housing well over 100,000 artifacts.
Visitors can marvel at magnificent stone and wooden sculptures, many mummies and papyrus scrolls, and also the magnificent relics that were recovered from the tomb of King Tutankhamun. Both the Egyptian Museum in Cairo and the Grand Egyptian Museum at Giza really are a must-see for anyone visiting or passing through Cairo, Egypt's bustling capital city.
Outdoors: Luxor, the World's Largest Open Air Museum
Luxor is home to some of the most impressive ancient temples and tombs in Egypt, making it an invaluable resource for anyone interested in learning more about the history and culture of this ancient land. The temples of Luxor and Karnak are among the oldest in the country, and have been standing since the time of the pharaohs. Luxor Temple, built by Amenhotep III in the 14th century BC, is a particularly stunning example, with its entrance adorned by two giant statues of the pharaoh who commissioned its construction.
Other temples in the area include the Temple of Karnak and the breathtaking Mortuary Temple of Queen Hatshepsut, each of which has its own unique story to tell.
When it comes to tombs, Luxor is home to the Valley of the Kings, a site that was used by the pharaohs of the New Kingdom to serve as their final resting ground. This glorious site includes over 60 tombs, some of which are incredibly well-preserved, while others have been lost to time.
A visit to the tombs of Luxor offers a unique insight into the life and times of the ancient Egyptians, and is an absolute must for anyone visiting the city.
Visiting the temples and tombs of Luxor is like stepping into a time machine, allowing you to explore the history and culture of ancient Egypt in all its glory. Just be warned, some of the more famous tombs in the Valley of Kings attract large crowds, so if you want to enter them, you should get to the site very early, especially during the high season.
Learning about Ancient Egypt with Epic Tour Packages
From the ancient artifacts housed in the Grand Egyptian Museum, to the stunning temples of Luxor, our epic Egypt tour packages provide you with a chance to explore the rich culture and heritage of this fascinating country in style.
Experience the majesty of the Nile River Valley up close and personal as you float along on a luxurious 5-star Nile cruise ship, a traditional 5-star Dahabiya, or an authentic budget-friendly felucca. Whether you begin your adventure with a guided tour of the Pyramids of Giza, or whether you set out from Aswan or Luxor, our knowledgeable guides will be happy to share their in-depth knowledge of the history and significance of Egypt's most remarkable and most breathtaking sites, ensuring that you get the most out of your Egypt experience.
So, start planning your next epic vacation package, and make Egypt your destination of choice. With our wide range of Egypt tour packages, you're sure to make memories that you'll cherish for a lifetime.
Exploring Local Villages, Markets and Shopping for Souvenirs
Our Egypt tours packages also provide visitors with a chance to explore some of the more remote villages and markets of the country, where you can savor the taste of local delicacies, and buy some unique souvenirs and mementos to take back home.
Depending on your preferred tour type, you can have the opportunity to truly immerse yourself in local culture and traditions as you visit some of the more rural areas of the country and learn about the way of life of the local people.
Make sure to take the time to savor the unique flavors of local cuisine, and sample the delicious street food, freshly cooked in small cafes and restaurants throughout Egypt, but especially in the lanes and alleyways of Old Cairo.
Photography Opportunities
Egypt is a photographer's paradise, and our classic tour packages offer you a chance to capture the beauty of the country with your camera. From the grand monuments such as the legendary pyramids in Cairo and the timeless temples and tombs of Luxor, to the charm of Egypt's coastal resorts like Hurghada and Sharm El Sheikh, you'll find plenty of photo opportunities, making sure you have a unique collection of memories to take back home with you.
Egypt Travel Packages: A Flawless Combination of Relaxation and Adventure
Whether you're a culture and history enthusiast looking to explore the depths of Egypt's fascinating past, or whether you are simply looking for a relaxing holiday on a beautiful beach, our Egypt tour packages have something to offer for everyone.
Enjoy a perfect combination of relaxation and adventure while exploring this ancient land, and be sure to return home with unforgettable memories of a destination unlike any other!
Cruise Along the Majestic River Nile in Style
One of the biggest highlights of many of our classic Egypt tour packages is a chance to cruise along the majestic River Nile. Enjoy scenic views of the riverbanks and marvel at the towering monuments of ancient Egypt, as you drift along a historic route between the modern-day cities of Aswan and Luxor.
Many of Egypt's most awe-inspiring ancient monuments are located along the banks of the Nile River between Aswan and Luxor, and you can visit and explore all of the very best sites with a quality 5-star Nile River cruise that includes unforgettable Egyptologist-guided tours.
So, what are you waiting for? Come and experience the wonders of Egypt and book an Egypt tour with Nile cruise package today!
Relax in Luxury Hotels
After a long day of sightseeing, what better way is there to unwind than with a stay in one of Egypt's top hotels? Our Egypt tour packages include comfortable and luxurious accommodation so you can relax and enjoy your free time is absolute comfort and style in hotels, cruise boats and resorts that have everything you could possibly need to feel satisfied and pampered.
See the Wonders of Luxor from above with a Hot Air Balloon Ride
If you're looking for an unforgettable experience, then why not take a hot air balloon ride whilst in Luxor? As the sun rises in the sky and the clouds begin to part, you'll be able to soak up the magnificent views of Luxor's ancient monuments and monoliths from a bird's eye view.
Get ready for a truly unforgettable and once-in-a-lifetime experience that you'll remember for years to come!
Exploring the Red Sea Coast
As well as all the culture and history, some of our Egypt tour packages also offer a chance to explore Egypt's stunning Red Sea coast. Whether you're looking to enjoy some of the best SCUBA diving and snorkeling spots in the world, or whether you just want to relax on sun kissed beaches, you're sure to find something to suit your needs.
Egypt's Red Sea coastal resorts like Hurghada and Sharm El Sheikh really do have something for everyone. From spectacular snorkeling and diving opportunities to fun-filled water sports like windsurfing and kite-boarding, everyone can have an amazing time on Egypt's Red Sea coast.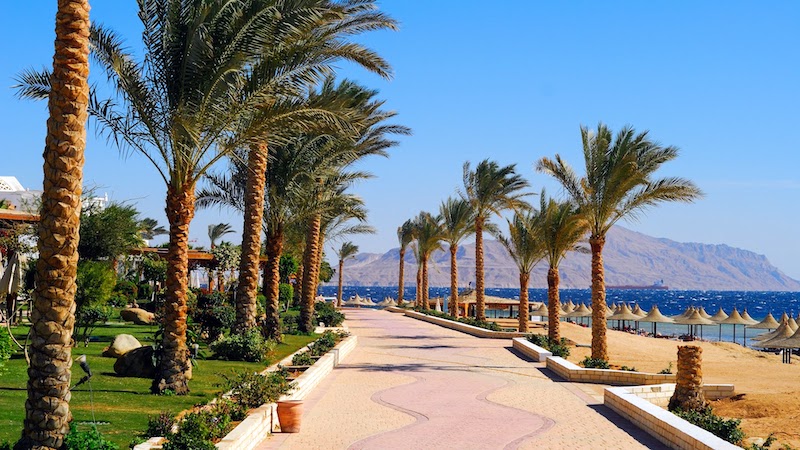 Egypt Tour Packages Beyond the Ordinary
With our Egypt tour packages, you can experience all of the best attractions of Egypt without any hassle. Whether you're looking for a romantic Nile cruise, a thrilling desert safari, or a cultural tour of the cities, you can find the perfect package on our site. So, get ready to experience Egypt beyond the ordinary.
Book your tour today, and let us make your journey through the Land of the Pharaohs more special than ever.
Attend a Tanoora Show and a Belly Dancing Performance
Finally, no trip to Egypt would be complete without attending a traditional Tanoora show and/or a vibrant belly dancing performance. Our Egypt trip packages are all customizable and can be tailored to include one or more nights of exciting entertainment with local musicians, dancers and performers.
Experience Traditional Egyptian Food Tastings
Another highlight of our Egypt vacation packages is the fact that they provide an excellent opportunity to experience delicious traditional food. Sample some of the tastiest dishes from all over Egypt and experience the fascinating flavors of local cuisine.
From melt-in-your-mouth kofta to the fragrant spices of tagine, you'll soon discover the secrets of traditional Egyptian gastronomy.
Top Recommended Traditional Egyptian Street foods:
Falafel
Koshary
Ful Medames
Kushari
Shawarma
Hummus
Kebab
Kofta
Shopping and Nightlife
From vibrant bazaars and markets, to classic pubs, modern bars and clubs, Egypt has it all. Whether you are planning a budget tour of Egypt, or whether you want a more lavish experience, you will find that there is no shortage of shopping and nightlife opportunities waiting for you in Egypt.
Shopping in Egypt
Experience the real bazaars and markets of Egypt and browse through an endless selection of souvenirs, antiques, jewelry and more. Shop for everything, from traditional spices and perfumes, to handmade carpets, traditional clothing, a camel… and more.
Finally, don't forget to haggle for the best deal and bargain for the best price. Haggling is a way of life in Egypt, and once you get a hang of it, it can be great fun, and a great opportunity to experience Egyptian culture.
Exciting Nightlife – Chill Out or Dance Until You Drop
Egypt's is home to many popular and exciting nightlife venues. From exotic beach bars and chic rooftop lounges in Hurghada and Sharm El Sheikh, to classic pubs and lively nightclubs in Cairo, you will find something to suit your taste. Simply ask you guide for up to date recommendations.
What Are Some Things to do in Egypt Besides Sightseeing?
Egypt has a lot to offer beyond its ancient monuments and historical sites. Adventure seekers can also enjoy activities like quad biking, camel rides, and hot air balloon rides. Likewise, you can also explore the beautiful Red Sea coastline, with its crystal clear waters and amazing coral reefs which are ideal for snorkeling and scuba diving.
Consider a Sahara Desert Safari
Another great activity to include in your Egypt tour package is a desert safari. You can explore the vast Sahara Desert, riding atop a camel or i an air-conditioned 4×4 vehicle, admiring the endless sand dunes and starry night skies. During your safari, you can also visit Bedouin desert camps, discover hidden oases, and witness the most spectacular desert sunsets ever.
Enjoy a Quad Bike Excursion into the Desert
Quad biking is another great way to explore the unique desert terrain of Egypt. You can take a tour and discover the stunning sand dunes, see the hidden oases and visit the ancient ruins. Discover the beauty of the desert and the local Bedouin culture and cuisine with a quad biking excursion during your vacation in Egypt.
Attend an Egyptian Cooking Class
If you want to explore the country's diverse cuisine, you can also sign up for a cooking class. Most classes will include a visit to a local market where you can select the freshest ingredients, and then learn how to prepare some of the most popular Egyptian dishes, such as ful medames, tamiya, and koshary.
Get your SCUBA Diving Certification
Egypt is home to some of the best and most diverse dive sites in the world, with a wealth of beautiful coral reefs, walls, and wrecks. Most dive schools and operators offer packages for beginners, where you can get your SCUBA diving certification, and then explore the breathtaking underwater world of the Red Sea. Simply us know what you need.
Enjoy Some Windsurfing
The Red Sea is also a great destination for windsurfing. Whether you are a beginner or an experienced surfer, you can find perfect conditions and plenty of spots to choose from. Be sure to include a trip to Dahab or Soma Bay to get the full windsurfing experience.
Enjoy a Lake Nasser Cruise
Lake Nasser is a man-made lake located on the border between Egypt and Sudan. A cruise on this lake is a great way to experience the beauty of the region, and admire its stunning sunsets. You can also visit some of the ancient temples located along the banks of the lake, such as the breathtaking Abu Simbel temples and the ruins of Kalabsha temple.
Enjoy a Sunset Felucca Cruise in Aswan
A felucca is a traditional sailing boat, and a sunset cruise on the Nile in Aswan is one of the most romantic activities in Egypt. As you sail along the calm waters, you can admire the stunning views of the riverbanks, and watch the colorful sunset skies.
Treat Yourself to a Nile River Dinner Cruise in Cairo
A dinner cruise on the historic Nile River is the perfect way to end your trip to Egypt. You can enjoy a delicious dinner with views of the illuminated Cairo skyline, and the sounds of live entertainment.
Include a Trip to Petra in Jordan in your Egypt Tour Package
Explore the ancient Lost City of Petra in neighboring Jordan. Our exclusive day trips to Petra include transportation and the services of an expert guide who will accompany you to see this magnificent site's most breathtaking features such as the indescribable Treasury and other monuments of this UNESCO World Heritage site. With a day trip to Petra, you are bound to come away with beautiful photos and memories that will last a lifetime.
Alternatively, indulge in the ultimate adventure as we unveil the treasures of two awe-inspiring nations, Egypt and Jordan, with our breathtaking combined Egypt and Jordan tours – allowing you to experience the very essence of these magnificent countries.
Making the Most of your Egypt Tour Package
Whether you're looking for a relaxing getaway, or an adventurous journey, there's something for everyone in Egypt. With a variety of Egypt tour packages to choose from, you're sure to find the perfect one to make your trip the adventure of a lifetime. From unforgettable sightseeing tours and SCUBA diving certification courses, to deep sea fishing, lake cruises, and day trips to Petra, our Egypt tour packages take travel to a whole new level.
Enjoy delicious local cuisine, explore ancient temples and ruins, and take in the stunning scenery of the desert, rivers, and coasts. There are so many unique and exciting activities that you can add to your Egypt tour package to create a truly unforgettable trip.
Egypt Tour Packages FAQs
How to Find and Choose the Right Tour Package
Finding the right Egypt tour package for you can be a daunting task. However, with the help of an experienced tour operator, you can find the perfect one for your needs, budget, and interests. From city tours and desert safaris, to customized packages and group tours, you'll be sure to find the perfect option on our site to suit your travel needs.
Your Magical Egypt Vacation is Only a Few Clicks Away
Are your ready for an experience unlike any other? Are you longing to embark on an unforgettable journey through history? If you have just answered yes to either of these two questions, your need to contact us now to begin planning your trip of a lifetime, or to book one of our spectacular Egypt tour packages today.