Egypt and Turkey Tours
Enjoy Unforgettable Egypt and Turkey Tours that focus on the very best ancient sites in Egypt, including tombs, temples and towering pyramids. Succumb to the magic of a Nile River cruise between Aswan and Luxor for even more unforgettable sightseeing, and then board your flight to Istanbul in Turkey and experience the timeless wonders of this fascinating country.
Visit and explore the best sites in Istanbul and then transfer to Cappadocia and lose yourself in underground cities and natural rock fortresses, caves and dwellings. Enjoy Egypt and Turkey tour packages that exceed expectations from beginning to end.
CREATE YOUR DREAM TRIP
EGYPT AND TURKEY TOURS - ANCIENT WONDERS OVERLOAD
Egypt And Turkey Tours – Powered By History And Nature.
Whether you are traveling alone or whether you are traveling with friends or family, Egypt and Turkey Tours can be the ultimate vacation for anyone who enjoys a bit of variety when they are on vacation. From indescribable historical monuments to sandy beaches and crystal clear waters, Egypt and Turkey have it all. Spend your days visiting and exploring the ancient pyramids, temples and tombs in Egypt, then head off to Turkey and stroll through the remains of ancient Roman cities; rock-cut underground cities and so much more.
Enjoy unrivaled customer service; 4 and 5 star accommodation; a luxurious Nile River cruise and the services of our friendly and highly experienced specialist tour guides. Whether you choose one of our meticulously crafted Egypt and Turkey tours, or whether you opt for one of our customized Egypt and Turkey tours, you can look forward to a vacation that is destined to be perfectly flawless in every way.
EGYPT AND TURKEY PACKAGES – HOW IT WORKS
Our Egypt and Turkey tours typically begin in Egypt and end in Turkey, but because we believe in flexible travel, and because all of our tours can be customized to meet your own exact needs, we can easily arrange for your tour to begin in Turkey and end in Egypt if you want us to.
Regardless of where it begins or ends, you can be sure that you are going to see so many magnificent sites and attractions, and of course, all of our Egypt and Turkey tours also include an unforgettable 5-Star Nile River cruise with daily excursions to see some of the very best ancient monuments to be found in the Nile River Valley between Aswan and Luxor.
WHAT IS INCLUDED IN THE PRICE OF OUR EGYPT-TURKEY TOURS?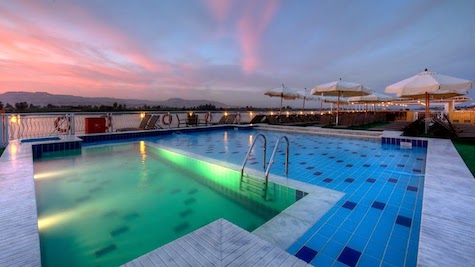 We have tried to include as much as we possibly can in our Egypt and Turkey tours. To begin with, all hotel accommodation is included in the price of our tours, and when you travel through Egypt and Turkey with us, you only stay in 4 or 5 star hotels, and the same applies to your Nile cruise, in that we only book our clients onto 5-Star cruise ships that are owned and operated by the very best companies in Egypt. Naturally, your Nile cruise is also included in the price of our tour packages.
Generally speaking, we book our clients into hotels on a half-board basis, also known as bed and breakfast. Nile cruises, on the other hand, include full board from beginning to end. In many instances, we also include a second meal on certain days of your tour, in which case it will be clearly mentioned in the itinerary.
Of course, our tour prices also include admission fees for all the attractions mentioned in our itineraries. The only exceptions are those tours or excursions which are clearly marked as optional tours/activities, such as a Sound and Lights Show at the pyramids at night, or a Hot Air Balloon ride in Egypt or Turkey.
Clean and modern air-conditioned vehicles are used for all transfers, and you will always have highly experienced drivers and guides when visiting all the sites mentioned in our tour itineraries. Any and all domestic flights are likewise included in the price of our Egypt and Turkey tours.
At NileCruiseHolidays.com, we also know that it is often the small things that count. To this end, you will always be met at the airport, both when you arrive in Egypt, and also when you arrive in Turkey. You will also always have one of our representatives with you to bid you farewell when you leave. Many of our Egypt and Turkey tours even include the loan of a mobile phone or an Egyptian SIM card with a certain amount of free call-time so that you can reach us easily if the need ever arises. Free bottled water is also provided during your tours and excursions. It's not much, but it is one more thing you need not think about when you travel with us.
WHAT IS NOT INCLUDED IN OUR TOURS?
At NileCruiseHolidays.com, our itineraries don't have any fine print because we have nothing to hide. If you look at any one of you Egypt and Turkey tours you will notice a "What's Included" tab on the left-hand side near the top of each page. When you click this tab, you can immediately see exactly what is and what is not included in our tour prices.
For example, none of our tours include the cost of entry visas for Egypt and Turkey, and neither do our prices include international flights. In other words, our Egypt and Turkey tours do not include your flight to Egypt, nor your flight from Egypt to Turkey, although we may be able to assist you with bookings if or when requested.
SIGHTSEEING IN CAIRO AND BEYOND
With virtually all of our Egypt and Turkey tours, there are no outings or sightseeing tours scheduled for the day of your arrival on Cairo, Egypt. Many of our clients arrive in Cairo after a long flight, and they appreciate having some free time to relax and adjust. However, on the second day, things are very different indeed. Some of our Egypt and Turkey tours only include a single day of sightseeing in and around Cairo, while other tour packages will include two or perhaps even 3 days.
Regardless of which tour package you opt for, you can be sure that you will be taken to see the Great Pyramids of Giza and the Sphinx.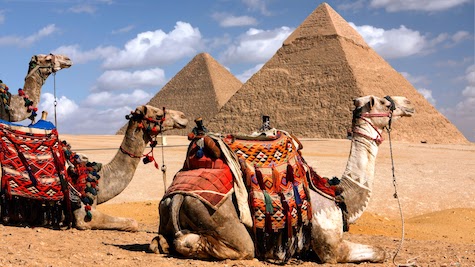 You will also visit the outstanding Egyptian Museum which is home to the world's largest collection of ancient Egyptian artifacts, including all the magnificent artifacts that were recovered from the tomb of King Tutankhamen when it was discovered and opened in the early 20th century.
The city's famous Khan el Khalili Bazaar also features in all of our Egypt and Turkey tours, and depending on which tour itinerary you choose, you will also usually visit Memphis which once served as the capital of the Old Kingdom, as well as the ancient royal necropolis of Saqqara.
While there is actually quite a lot to see at the Saqqara necropolis, the site is however most famous for its Djoser pyramid which is believed to be the first pyramid ever built. Apart from its age, it is also well known for its sheer size, with the biggest part of the complex actually being underground.
THE MAGIC OF A NILE RIVER CRUISE
After spending a day or two visiting and exploring the sites in and around Cairo, you will then usually board a short flight to either Luxor or Aswan where you will be met one of our tour representatives and taken to board your 5-Star Nile River cruise. These Nile cruise ships are truly remarkable, with world-class amenities which one would expect to find in any good hotel.
Throughout your cruise, you will be visiting numerous fascinating historical sites, and to make the experience richer and more valuable than it already is, you will actually have one of our Egyptologist tour guides aboard the vessel, and he or she will accompany you and a small group of our other clients to all sites listed in your chosen tour itinerary.
In Aswan, you can expect to visit the awe-inspiring Aswan High Dam which literally transformed the face and future of Egypt, and resulted in the forming of Lake Nasser, one of the world's largest manmade lakes.
You will most likely also visit the gigantic Unfinished Obelisk while in Aswan, but for most visitors, the highlight of their Aswan tour is the ancient Temple of Isis, also known as the Temple of Philae. This temple has an incredible history, and your tour guide will tell you all about it when you visit.
After leaving Aswan, cruise ships typically stop at Kom Ombo next.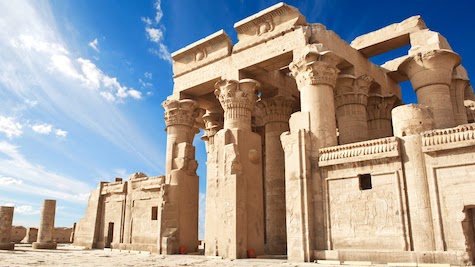 During your stop here, you will visit another very unique ancient temple known as the Temple of Kom Ombo. What makes this complex so unique is its design because it was built in honor of two different gods. It is essentially two identical halves facing each other. One half was for Sobek the crocodile god, while the other half was for Haeroris the falcon-headed god.
Your next port of call after Kom Ombo will be Edfu, where you will once again be taken to see another ancient temple, the Temple of Horus. This temple is spectacularly well-preserved because it ended up getting buried beneath the sand for more than 2,000 years.
Once your cruise ship leaves Edfu, it will then complete the journey to Luxor. Sightseeing in Luxor is typically split up into two separate tours, one on the East Bank and one on the West Bank. During your East Bank tour, you will visit Luxor Temple and the sprawling Karnak Temple complex which in its heyday was actually a temple city that formed over a period of more than 2,000 years.
Although only the ruins remain, there is really so much to see here. Covering an area of more than 5,000 square meters, Karnak is today the second-most visited ancient monument after the pyramids at Giza.
Your tour of the West Bank will be no less impressive, and it usually begins with a visit to the Valley of the Kings, an ancient royal necropolis where more than 60 tombs have been discovered, including the most famous one of all, the tomb of Tutankhamen. While all the artifacts from his tomb are on display at the museum in Cairo, his actually mummy remains on display inside his tomb.
Separate tickets are required to enter this tomb, and they can only be purchased in person at the site. Because of time limitations and a number of other factors, our Egypt and Turkey tours don't include visiting the inside of this tomb. This is only possible with customized Egypt and Turkey tours because it would mean spending at least one more day in Luxor before returning to Cairo.
BACK TO CAIRO, AND ON TO TURKEY
Once your Nile Cruise ends, you then fly back to Cairo (included in the price) where you will typically spend one more night before boarding your flight to Istanbul in Turkey. Of course, we'll get you to Cairo International Airport in time for your flight, and you will once again be met by a tour representative when you land in Istanbul, and then transferred to the hotel where you will be staying for the night.
Turkey has such an abundance of fascinating places to visit, including magnificent historical monuments and breathtaking natural wonders, and because of this, the Turkish part of our Egypt and Turkey tour varies quite significantly from one itinerary to the next. However, you will find that most of our Egypt and Turkey packages tours do have a number of similarities as far as sightseeing in Turkey is concerned.
ISTANBUL CITY TOURS AND BOSPHORUS CRUISES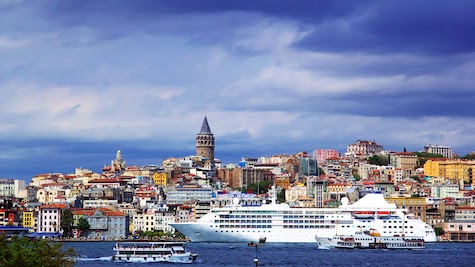 All our Egypt and Turkey tours include a guided tour of Istanbul which focuses on showing visitors a number of the city's most cherished and most awe-inspiring historical sites, including places such as the exquisite Blue Mosque; the magnificent Topkapi Palace, and of course, the indescribable Hagia Sophia.
Most people who have visited these places will agree that no trip to Istanbul is complete without visiting these three remarkable landmarks. Our Istanbul tours also typically include some time at the city's Grand Bazaar where you can literally buy anything and everything.
Depending on which of our Egypt and Turkey tours you choose, you could also find yourself enjoying a cruise on the Bosphorus Strait, the narrow body of water that runs through Turkey, effectively connecting Asia to Europe. Bosphorus cruises generally don't last very long, so after your cruise you can expect more wonderful sightseeing before returning to your hotel.
THE BREATHTAKING BEAUTY AND TIMELESS SPLENDOR OF CAPPADOCIA
Hot air balloons flying over Cappadocia National Park.
Cappadocia is without question one of the most fascinating regions in Turkey. In fact, if there is only one area in Turkey which you really have to visit, it would have to be Cappadocia and the surrounding areas. From natural wind-carved rock formations, to ancient underground cities, Cappadocia has it all.
This is not where you come to enjoy bright lights and a thriving nightlife scene; this is where you come when you want to travel back through time as you explore natural rock fortresses; churches, monasteries and dwellings, all of which have been painstakingly carved out of the mountains and hillsides eons ago. This is also where you come to witness an abundance of artistic masterpieces created by Mother Nature herself.
It is also usually possibly to enjoy an early morning Hot Air Balloon ride over these timeless wonders so that you can enjoy a bird's eye  view of the area just as the sun comes up. Since not everyone has the desire to go for a Hot Air Balloon ride, we typically don't include this in our tour itineraries, but instead, we list it as an optional activity. People booking one of our Egypt and Turkey tours can either request that we include a balloon ride when they make their booking, or they can request this once they arrive in Cappadocia.
PAMUKKALE AND KUSADASI TOURS
Pamukkale and Kusadasi are another two extremely fascinating areas which are home to numerous historical monuments, including mausoleums; temples; Roman baths; tombs, and basilicas, and you can be sure that we have chosen only the very best attractions to include in our tours. However, only our longer duration Egypt and Turkey tours include tours in Pamukkale and Kusadasi.
One thing is certain, and that is that our Egypt and Turkey tours simply never disappoint. Every last detail has been taken care, with no stone being left unturned. When you book one of our classic Egypt and Turkey tours, you are booking so much more than just a tour; you are booking a life-changing travel experience which you well and truly will never forget.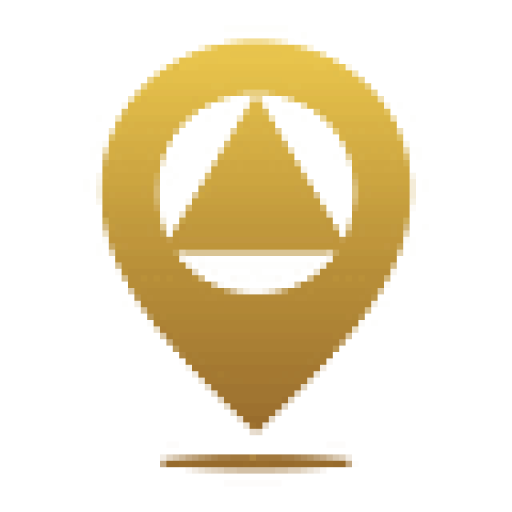 DESIGN YOUR CUSTOM TRIP
Explore Egypt your way
by selecting only the attractions you want to visit
Why Book With Us
Come explore the best of Egypt your way. All Egypt Vacations are customizable.
EGYPT YOUR WAY
All of our Egypt Vacations are fully customizable and can be tailored to meet your own exact needs because it's your vacation, and we believe you should be able to enjoy it your way.
24/7 SERVICE
We cater for a global audience scattered over numerous time zones, so our team of highly experienced travel consultants are standing by 24/7 to answer queries and to offer assistance with tour arrangement.
TRAVEL EXPERTS
With more than 65 years of experience, we believe that no other Egypt tour operator is as well-equipped as we are to provide Egypt Vacations which are as flawless and as rewarding as ours are.
INTERNATIONAL TEAM
Our online travel consultants and on the ground tour guides are fluent in multiple languages, including English; French; German; Italian; Portuguese; Spanish and Arabic.
HIGH QUALITY SERVICE
Personalized high quality services. We are experts in Egypt travel – Since 1955. Dedicated local staff with first-hand experience. Hassle-free travel saving you time, money and energy.
EPIC NILE CRUISE HOLIDAYS
Top rated Nile cruise ships. English speaking egyptologist guides. Explore the best of Egypt with experience by your side. We don't just sell amazing Egypt Vacations; we make your dreams come true.