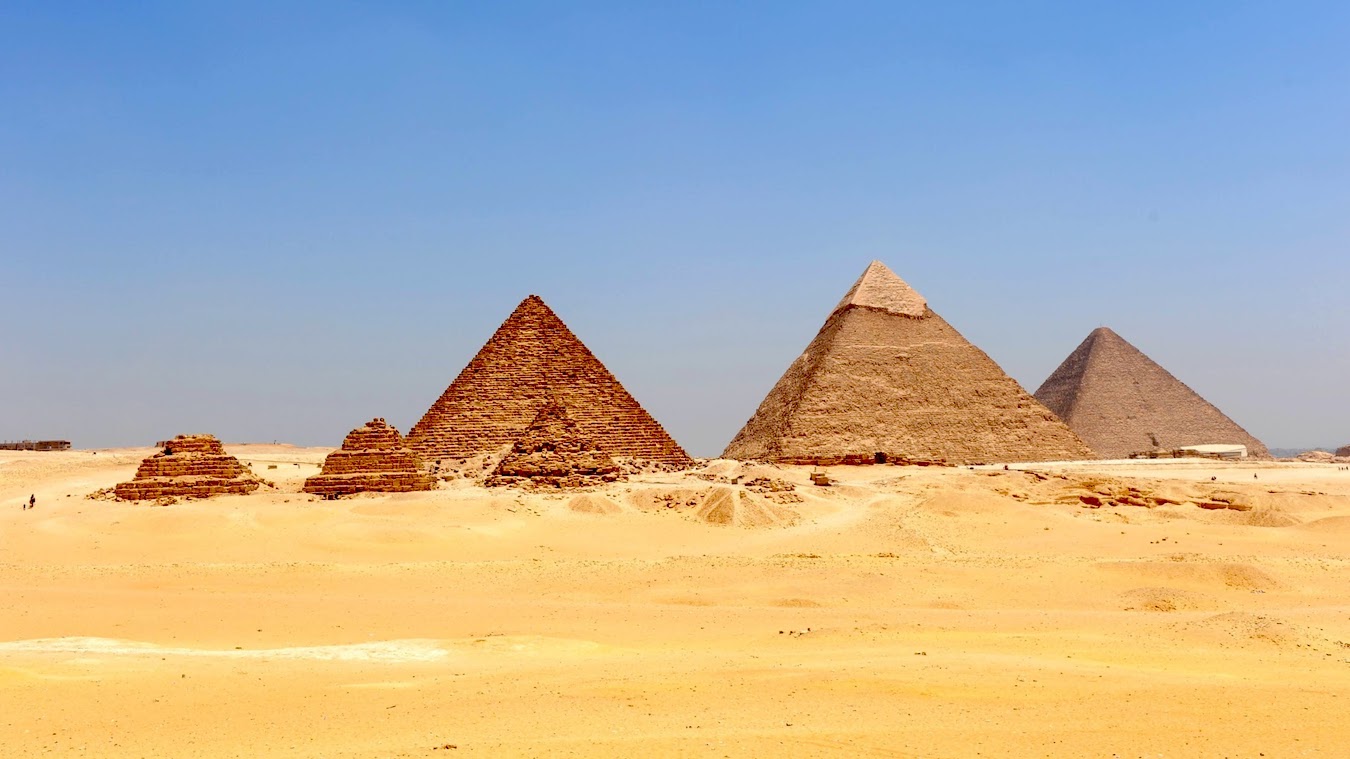 FAQ
Frequently Asked Questions – And Answers
reservation & payment
If I book a tour through egyptvacations.com, will it be a private tour or will I be traveling in a group?
At EgyptVacations.com, all tours are private tours unless otherwise stated. All tours also include the services of professional tour guides and drivers. Tours/excursion during Nile cruises are almost exclusively small group tours. If you are ever in any doubt, please contact us for verification.
If I see a tour package I like, can certain aspects of the itinerary be changed?
Absolutely! At EgyptVacations.com, all of our tours are customizable. One of our travel specialists will be happy to make the necessary changes to your chosen itinerary so that fits your needs perfectly. We also offer a "Custom Tour" option which essentially allows you to create your own unique tour from scratch with expert help from one of our tour specialists. To take advantage of this option, we recommend communicating with us via our Live Chat or by means of our toll-free phone number.
I have been sent the wrong tour itinerary, now what?
At EgyptVacations.com, every effort is made to ensure you receive your requested itinerary within 24 hours. If for some reason this does not happen, please contact us via email, Live Chat, or by calling our toll-free number.
I received the itinerary I requested but I would like to have some changes made, what should I do?
Please contact us replying to the email to which your itinerary is attached, and include a note of what changes you would like us to make.
When is the best time for me to book my trip?
You can book your tours and travel at any time of the year, although we do recommend booking as far in advance as possible in order to lock-in prices and avoid possible price increase. When to travel really depends on your preferences and priorities. The High Season months are the most pleasant in terms of weather, but traveling during the High Season costs more. Travel during the Low Season costs less, but the weather might not be ideal for you. High Season and Low Season prices are displayed in all of our itineraries.
Do children travel for free? If not, how are prices calculated?
EgyptVacations.com charges the following rates for children (tour packages, Nile cruises and hotel stays):

– Children from 0 to 2 years of age travel free
– Children from 2 to 5 years of age are charged 25% of the full adult price
– Children over the age of 12 are charged the full adult rate

For sightseeing tours and onshore excursion, the following rates apply:
– Children from 0 to 5 – Free
– Children from 6 to 11 – 50% of the full adult price
– Children 12 and up – Full adult price

Note: These rates are calculated when making your booking and are therefore included in the price quote we send you. In other words, the price you see is the price you pay.
Does egyptvacations.com offer discounts?
Yes, we offer very attractive discounts for group tours consisting of 10 or more people. If you intend making a group reservation, please discuss group discounts with the consultant that you are dealing with. Please note, however, that we can only provide you with an accurate discount quote once your chosen itinerary has been finalized and no additional changes are required.
Are there any other charges or surcharges that I need to be aware of?
Absolutely not! At EgyptVacations.com we believe in transparency, so the price we quote you is the price you pay. In some instances, you may be required to pay for taxis and/tourist exit fees, such as if you visit Jerusalem during your tour. However, this will be clearly mentioned in the itinerary so you will be fully aware of any such fees prior to booking your tour.
Do I have to pay a deposit when I book a tour?
Yes, before a booking can be confirmed and guaranteed, we require a minimum deposit of 25% if traveling during the low season, or 50% if you are going to be traveling during the high season. However, if you are unable to pay the full deposit in a single payment, it is possible to pay your deposit in installments.
VISAS & ARRIVALS
Can I only apply for visas in my own country of residence?
Each country has its own laws regarding this, so again, this is something you need to determine prior to booking your tour. Egyptian law, for example, stipulates that people can only apply for an Egyptian visa in their country of residence. However, if your nationality allows you to qualify for a visa on arrival, then it won't matter if you travel to Egypt from a country other than your own one.
Do I need a Separate visa for each country listed in your itinerary?
Yes, a separate visa is required for all Middle Eastern countries, although the citizens of certain Muslim countries may qualify for visa free travel in some Middle East countries. The citizens of several countries can also purchase visas on arrival in most of the countries featured in out Middle East tour packages. Regardless of your nationality or what passport you travel on, we highly recommend that you familiarize yourself with the visa requirements of each country that is featured in your preferred tour itinerary prior to booking your tour.
Is it possible to extend visas in the countries I visit during my tour?
Yes. In some of the countries which feature in our tours, you simply need to visit one of the immigration offices in the country, whereas in other countries, you can sometimes extend your visa at the nearest police station to where you are staying.
Can I also book my flights through egyptvacations.com?
Yes. If you want your tour package to include flights, simply let us know beforehand. We will then search for what we believe to be the best deals, and then forward the results on to you for your approval. Please keep in mind that most airlines require full payment at the time of booking a flight.
Health Concerns
Are there any notable health concerns I should be aware of when traveling to Egypt or elsewhere in the Middle East?
Generally speaking, there are no notable health concerns to worry about when traveling to the Middle East. However, some travelers do chose to get vaccinated for Hepatitis C; Typhoid Fever, and Tetanus.

To a great extent, sunburn; heatstroke and upset tummies are the biggest health concerns for visiting tourists, even though these are easily avoidable. For example, most stomach problems arise from drinking contaminated water and from eating food from questionable restaurants or vendors. Only drink bottled water, and if you want to sample local food and/or street food, always buy it from vendors and/or restaurant who are serving a lot of locals.
safety & security
Since the middle east is home to a number of conflict zones and political instability, is it safe for me to visit the middle east?
Under no circumstance would we ever include any dangerous or potentially dangerous areas or places in our tour itineraries. We are not willing to make any exceptions whatsoever. We have a vast network of people on the ground in all the destinations that feature in our tours, and we make it our business to stay well-informed at all times concerning safety and/or a lack thereof.

Furthermore, when you travel with EgyptVacations.com, you almost always have at least one of our representatives with you who is local to the area in which you are traveling. Also, because our tours focus almost entirely of the top attractions in the various destinations we service, the countries that host these attractions provide a very high level of security because it is in their own best interest to safeguard their tourism industries.
How safe is it for women to travel in egypt and other middle east countries?
Egypt and the other Middle Eastern countries featured in our tours are just as safe for single female travelers as other popular tourist destinations are, and some are even safer. However, as is always the case, and especially if you are traveling alone as a single female, a bit of common sense can go a long way in helping you to avoid trouble. For example, we recommend dressing modestly and that you avoid walking around alone at night in quiet and dimly lit areas.
Visiting religuous sites
As a non-Muslim, will I be allowed inside the moques mentioned in your itineraries?
Yes and No. In Egypt, for example, nearly all mosques are open to non-Muslims, with only a few exceptions. However, this is not the case throughout the Middle East. Typically, if a mosque listed in one of our itineraries is not open to the public; this will be mentioned in the itinerary. If you are traveling with us, your guides will be able to advise you, but if you are traveling on your own, we recommend that you always ask before entering a mosque unless you can see other tourists inside.
Are there any special dress codes to follow when visiting mosques?
Nearly all mosques require women to cover their hair before entering, and many also require women to cover their arms, legs and shoulders. However, most mosques that allow non-Muslim visitors inside are not too strict about this providing you are modestly dressed and your hair is covered. Men are also expected to dress modestly but have somewhat more freedom in this regard.
Will I be allowed inside churches and monasteries mentioned in your itineraries?
To date, we have not come across any churches or monasteries that are closed to visitors or to people of different faiths. Some might however be closed to visitors during certain holy times/periods such as Lent for example.
Are there special dress codes to follow when visiting churches and monasteries?
Even though churches and monasteries typically don't enforce any particular dress code, we at Arabiya Tours do recommend that you dress modestly when visiting these places as well.
I have another question. How can I contact you?
We'd absolutely love to hear from you and answer any questions you have. You can contact us here.