3 Night Nile Cruises
3 Night Nile Cruises are the shortest Nile River cruises we offer. They have been masterfully structured specifically for those people who want to enjoy an unforgettable sightseeing cruise; nothing more and nothing less. Board your 5-Star cruise ship and then get ready for four incredible days on the water.
Enjoy fine dining; luxurious living; and magical excursions to some of the Nile River Valley's most famous ancient temples and tombs, including Valley of the Kings where King Tutankhamen himself was laid to rest. Our 4 days and 5 nights Nile River cruises are also our most affordable cruise packages, making them the perfect choice for people with limited time and a limited budget.
CREATE YOUR DREAM TRIP
SEE MORE THAN YOU THINK POSSIBLE ONBOARD 3 NIGHT NILE CRUISES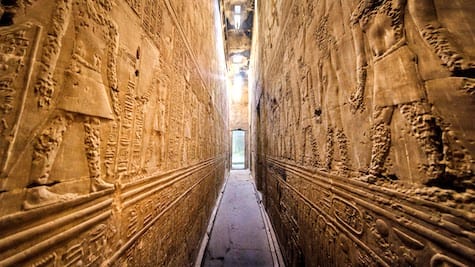 You might think that 3 night Nile cruises do not allow enough time to see the sights and attractions you had hoped to experience during a visit to Egypt. However, the luxuriousness and comprehensiveness of 3 night Nile cruises is likely to surprise you.
With itineraries that include land excursions and days of sailing through truly magical scenery, they are a wonderful choice for a holiday of almost any length.
WHAT TO EXPECT WITH 3 NIGHT NILE CRUISES
Typically, the very best 3 night Nile cruises are designed as premium, all-inclusive experiences. That means your booking is going to include a wonderful accommodation, delicious meals and drinks, and land excursions done with comfortable and high-quality ground transportation, expert guides and more.
In fact, the land excursions during 3 night Nile cruises may be your reason for booking in the first place. Typically done by Egyptologists, expert archaeologists or historians, they ensure you get a detailed tour and lots of interesting and relevant details about the sites.
It is not just the basics, and you might learn about art and architecture, different dynasties and how to determine if a monument or sculpture is from a specific period, and so much more.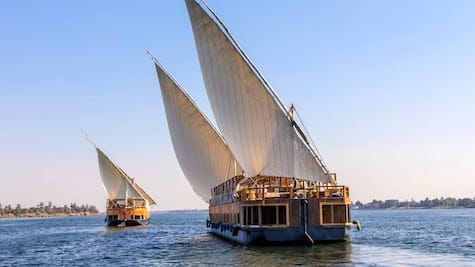 The options for 3 night Nile cruises also vary in terms of the types of ships you might choose for your journey. There are the modern and elegant cruisers with four or five decks, including an open deck at the top, but you can also opt for a small and classic dahabiya. This iconic wooden vessel is powered by wind and features enormous, elegant sails along with upper decks commonly used for lounging and dining.
COMMON ITINERARIES ABOARD 3 NIGHT NILE CRUISES
Luxor temple, constructed over hundreds of years by Amenhotep III, Ramses II, Tutankhamun, and other pharaohs
The Nile is a unique river for many reasons. One of the largest in the world, stretching more than four thousand miles, it also runs from south to north. It enters Egypt at its southern border, via Lake Nasser and the High Aswan Dam. It then continues winding its way through the central area of the country, exiting at its delta and into the Mediterranean, east of modern Alexandria. Used for centuries by Egyptians in order to farm and travel, its banks are dotted with sites that create unbreakable links to the land's ancient inhabitants.
Floating with the current, many 3 night Nile cruises depart from the southern city of Aswan, they head towards their final destination at Luxor. The sites visited will vary from ship to ship, but the must-see destinations include:
Aswan – Travelers might arrive in the city after completing a Lake Nasser cruise or a land excursion elsewhere. Boarding the ship, they begin their adventures, often with time spent in Aswan exploring such sites as the Aswan High Dam, the amazing Unfinished Obelisk (dating to Queen Hatshepsut and left in the quarry since it cracked during removal), and the stunning Temple of Philae (spared from the waters of the Nile, and easily one of the most impressive structures of its kind).
Kom Ombo – Almost all 3 night Nile cruises ensure their travelers time at this impressive and entirely unique site. A double temple, it features two of everything, including courts, temples and halls. One side was dedicated to Sobek the crocodile god and the other to Horus the Elder. An ancient site that was famous for its native crocodiles, it is also where some unique reliefs depicting medical tools and techniques can be viewed.
Edfu – Ranking as one of the most well-preserved temples of the ancient world, it sat hidden in the sands for more than two thousand years. It is large and impressive, with a massive pylon covered with beautiful reliefs dedicated to the god Horus. It has an intact roof, too, which is considered remarkable for such an ancient structure.
Luxor – Arriving at this ancient city does not signify the end of 3 night Nile cruises. Instead, travelers enjoy a night floating along the banks of the city as well as tours of both the East and West Banks. The eastern bank is the home of the unforgettable temple complexes of Luxor and Karnak. The city was once a great capital for the rulers of the 11th through 20th dynasties. Known also as Waset and Thebes, it sits at the top of most travelers' lists of must-see locations.
Those on 3 night Nile cruises will enjoy a tour of the two large temples, and then a day in the West Bank. It is here that you find such world-famous sites as the rock-cut temple of Hatshepsut, the Colossi of Memnon, and the Valley of the Kings. The latter is home to more than 60 tombs, many of which are the final resting places for pharaohs of different periods. The most famous of them all being that of King Tutankhamun, and it is an essential sight on most 3 night Nile cruises.
After departure at Luxor, travelers on 3 night Nile cruises can enjoy any number of possible adventures. Perhaps you wish to head west and see the desert and its amazing oases? Maybe a land tour northward to sites like Abydos or Tel El Amarna is on your agenda? Perhaps you hope to find ways to cruise farther northward to Cairo? You can and should think of the different 3 night Nile cruises as an ideal way to experience some of the most relevant and fascinating remnants of the Ancient Egyptian. As part of a longer or broader exploration into the history and sites relating to pharaonic Egypt, 3 night Nile cruises are a great resource.
Don't forget to consider some time on the waters before your Nile cruise. After all, beginning at Aswan means you might do a Lake Nasser cruise before setting sail down the Nile. This would let you see the famed Abu Simbel and many of the stunning, preserved sites from Nubian Egypt, too. The options are endless and all of Egypt awaits your visit and your amazing journey through the past.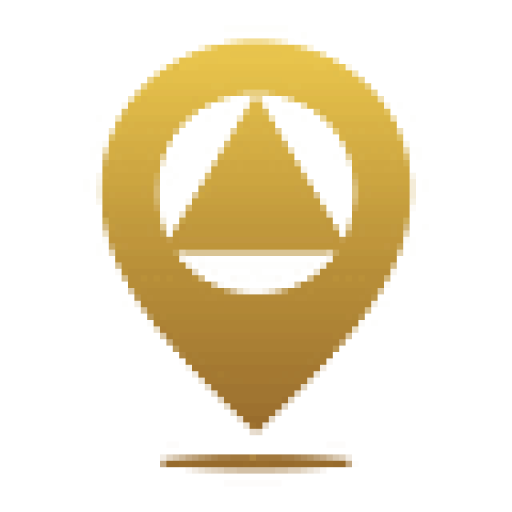 DESIGN YOUR CUSTOM TRIP
Explore Egypt your way
by selecting only the attractions you want to visit
Why Book With Us
Come explore the best of Egypt your way. All Egypt Vacations are customizable.
EGYPT YOUR WAY
All of our Egypt Vacations are fully customizable and can be tailored to meet your own exact needs because it's your vacation, and we believe you should be able to enjoy it your way.
24/7 SERVICE
We cater for a global audience scattered over numerous time zones, so our team of highly experienced travel consultants are standing by 24/7 to answer queries and to offer assistance with tour arrangement.
TRAVEL EXPERTS
With more than 65 years of experience, we believe that no other Egypt tour operator is as well-equipped as we are to provide Egypt Vacations which are as flawless and as rewarding as ours are.
INTERNATIONAL TEAM
Our online travel consultants and on the ground tour guides are fluent in multiple languages, including English; French; German; Italian; Portuguese; Spanish and Arabic.
HIGH QUALITY SERVICE
Personalized high quality services. We are experts in Egypt travel – Since 1955. Dedicated local staff with first-hand experience. Hassle-free travel saving you time, money and energy.
EPIC NILE CRUISE HOLIDAYS
Top rated Nile cruise ships. English speaking egyptologist guides. Explore the best of Egypt with experience by your side. We don't just sell amazing Egypt Vacations; we make your dreams come true.