Egypt and Morocco Tours
Enjoy high quality Egypt and Morocco Tours that are unlike anything you could possibly have imagined; an affordable travel experience where no stone has been left unturned. From 5-Star accommodation, to world-class cuisine, our Egypt and Morocco tour packages allow you to enjoy the very best that these two destinations have to offer.
Explore the many wonders of Ancient Egypt; sooth your soul with a luxurious Nile River cruise, and immerse yourself in the endearing magic of Morocco, all in a single perfectly structured travel experience offered by a tour operator that has been making dreams come alive ever since 1955.
CREATE YOUR DREAM TRIP
EGYPT AND MOROCCO TOURS WITH EGYPTVACATIONS.COM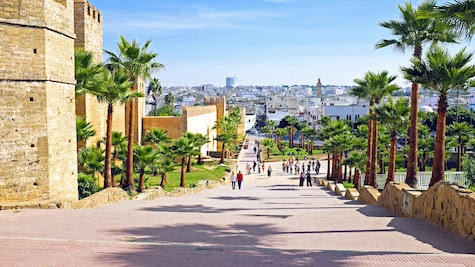 Brace yourself for a travel experience that is unlike anything you could possibly imagine, because that's exactly what our Egypt and Morocco Tours are: life changing journeys through two extraordinary destinations where new discoveries await you around every turn.
If you are searching for the ultimate dream vacation, you need look no further than our range of bespoke Egypt and Morocco tours, and you can enjoy total peace of mind knowing that you will be traveling with an Egypt tour operator that has been offering high quality Egypt Vacatgions of Egypt and beyond ever since 1955.
At NileCruiseHolidays.com, nothing is more important to us than absolute customer satisfaction, and our unwavering commitment to our clients and potential clients is clear from the minute you first contact us to book or discuss one of our Egypt and Morocco tours. We realize that everyone has questions and concerns when it comes to booking a travel package, and we are committed to addressing those questions and concerns in an honest and transparent manner. At NileCruiseHolidays.com, we don't paint pretty pictures or make empty promises; we simply do our job, and our job is to make your dream vacation a reality; a vacation which is absolutely flawless in every way.
CAIRO AND BEYOND IN COMFORT AND STYLE
When you arrive at Cairo International Airport for one  of our Egypt and Morocco tours, your assigned tour manager and one of our drivers will be there to meet and assist you, and then take you to your 4 or 5 star hotel in a deluxe air-conditioned vehicle. You will then be assisted with check-in, after which your tour manager will discuss your tour itinerary with you before leaving you to enjoy the remainder of your first day in Cairo as you wish. We'll even throw in a free Welcome Drink for good measure.
The next 2 or 3 days are then dedicated to seeing some of Egypt's most famous and most cherished historical attractions which are located in and around Cairo. Amongst the attractions you can look forward to seeing are places such as the Great Pyramids of Giza; the Egyptian Museum; the Saqqara necropolis; Memphis; the Cairo Citadel, and the city's famous Khan El Khalili Bazaar.
Most of our Egypt and Morocco tours also include free lunches during your tours in and around Cairo. This allows you to sample some authentic Egyptian cuisine at good local restaurants before continuing on for more amazing sightseeing, and of course, free bottled water is always available during these tours as well.
With one of our friendly and incredibly knowledgeable Egyptologist tour guides by your side, your tours will be so much more than just tours.
Every attraction you visit will be an enlightening history lesson about a remarkable ancient civilization. The very first place you'll visit during our Egypt and Morocco tours will be the Giza Necropolis, home to the Great Pyramids of Giza and the Sphinx, and a whole lot more as well.
Generally speaking, you'll be taken for lunch after visiting the pyramids and then you will head to Egyptian Museum which is home to the world's largest collection of ancient Egyptian artifacts, including all the artifacts that were recovered from the tomb of King Tutankhamun when it was discovered in the Valley of the Kings in Luxor in 1920. At any given time, there are around 100,000 items on display, with even more locked away in storage. All the artifacts at the museum will soon be moved to the all-new Grand Egyptian Museum which is scheduled to open in 2020 at Giza, near to the famous pyramids.
Depending on which of one of our Egypt and Morocco tours you book, you will most likely head to the Khan El Khalili Bazaar after the museum. This is believed to be the biggest and oldest open air market in the Middle East, and it has been open ever since 1389. For the average Egyptian living in Cairo, this is still the go-to place for their daily supplies. Most people who have visited would agree that no visit to Cairo is complete without a visit to the bazaar, and for this reason, it features in all of our existing Egypt and Morocco tours.
DISCOVER THE MAGIC OF A NILE RIVER CRUISE
Cruise ferry moving along the Nile.
Many of Egypt's most famous ancient attractions are located between the cities of Aswan and Luxor, or a relatively short distance away. The great news is that all of our Egypt and Morocco tours include a 5-Star Nile river cruise and during these cruises our clients are taken to see many of these incredible sites. We also place one of our Egyptologist tour guides aboard the vessel. He or she sails with the ship and accompanies you to all the sites listed in your chosen tour itinerary.
While in Aswan, you can expect to see attractions such as the Aswan High Dam, the Unfinished Obelisk, and the ancient Temple of Philae. The Temple of Philae, in particular, is a truly beautiful ancient site. Originally built in honor of the goddess Isis, the temple was one of the holiest sites of its time. Another remarkable thing about this temple is the fact that it was relocated in its entirety to its current location. If it had not been moved, it would have disappeared beneath the water following the flooding of Lake Nasser after the Aswan High Dam was built.
During your time in Luxor, you can also expect to see a number of indescribable ancient moments, including Luxor Temple; the Karnak Temple complex; the Colossi of Memnon, the Queen Hatshepsut mortuary temple, and Valley of the Kings. All of these sites are honestly beyond words. At Valley of the Kings, for example, you will see as many as 63 ancient rock-cut tombs which belonged to various pharaohs, nobles and other very influential people. The most famous tomb of them all is, of course, the tomb of King Tutankhamun which still houses his mummy to this day.
While King Tutankhamen's tomb is generally open to the public, a separate ticket is required and this can only be purchased in person at the site. Because of long queues, and because only a limited number of tickets are available each day, entry to the tomb is not included in our Egypt and Morocco tours. However, since we also offer customized Nile cruise packages, we can tailor our existing Egypt and Morocco tours so that they include sufficient time for you to see inside King Tutankhamen's tomb if this is something which you would really like.
In addition to the many wonderful sites you will see in Aswan and Luxor, the 5-Star cruise you will be sailing on will also dock at places like Kom Ombo and Edfu where you will once again be taken to see amazing ancient temples. At Kom Ombo, for example, you will visit the fascinating Kom Ombo Temple which was built and dedicated to two different gods. Because of this, the complex essentially consists of two identical halves. One half was devoted to Sobek the crocodile god, while the other half was dedicated to Haeroris the falcon-headed god.
When the vessel docks at Edfu, you will also pay a visit to the Temple of Horus, also known as Edfu Temple. This temple never ceases to amaze visitors due to its exceptional level of preservation. In fact, it is the best preserved ancient temple ever discovered, thanks to the fact that after it was deserted by the Romans, it became buried beneath the sand and it remained that way for roughly 2,000.
BACK TO CAIRO AND OFF TO MOROCCO
After your Nile River cruise ends, either in Aswan or in Luxor, you will then board a short flight back to Cairo. The cost of domestic flights are included in the price of our Egypt and Morocco tours, and of course you will once again be met at the airport in Cairo by one of our tour representatives and a driver, and you will transferred to the hotel where you will be spending your last light in Egypt.
The following morning, at the relevant time, you will be collected from your hotel, and you'll be taken back to the airport in time for you to board your flight to Morocco. If you have booked one of our Egypt, Jordan and Morocco tours, then you will board a flight to Jordan instead, and then head to Morocco after your Jordan tour.
ENJOY THE IRRESISTIBLE CHARM OF MOROCCO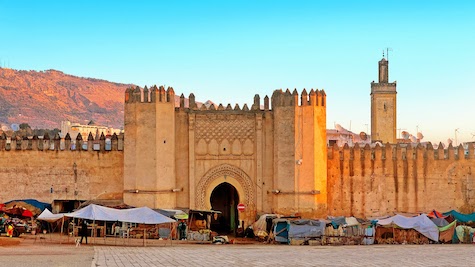 As usual, when you land in Morocco, you will again be met and transferred to your hotel, and you'll typically then have the remainder of the day free to enjoy as you wish, or you might visit one or two attractions in the afternoon. The real sightseeing though, begins the following day. As a general rule, when you book one of our Egypt and Morocco tours, you will spend less time in Morocco than you will in Egypt. This means that your tour of Morocco progresses at a somewhat faster pace, but you can still count on it being absolutely unforgettable.
Usually, after spending your first night in Casablanca, you will then begin traveling towards the imperial city of Fez, but you will also visit Rabat and Meknes where you will enjoy short sightseeing tours as well.
Other attractions you can look forward to seeing are the ancient ruins of Volubilis and also the holy city of Moulay Idriss.
Because there is just so much to see and do in Fez, our Egypt and Morocco tours generally include two nights in Fez, and one full day of sightseeing before embarking on an incredibly scenic drive to Marrakech via the High Atlas Mountains. Marrakech has even more things to do and see, so our Egypt and Morocco tours will usually also include at least two days in this charming city. So many people from all over the world dream about visiting Morocco, and specifically Marrakech.
EGYPT, JORDAN AND MOROCCO TOURS
When you book one of our Egypt and Morocco tour packages that also include a visit to Jordan, you can expected the same high level of service and personal attention that you would enjoy with our Egypt and Morocco only tours.
You can also expect the same magical sightseeing experiences and a truly fantastic Nile River cruise. The only differences being that your vacation is going to be longer, and you will get to see even more wonderful sites when you arrive in Jordan.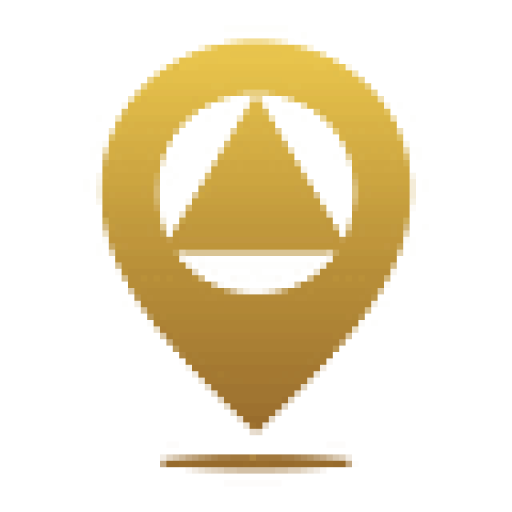 DESIGN YOUR CUSTOM TRIP
Explore Egypt your way
by selecting only the attractions you want to visit
Why Book With Us
Come explore the best of Egypt your way. All Egypt Vacations are customizable.
EGYPT YOUR WAY
All of our Egypt Vacations are fully customizable and can be tailored to meet your own exact needs because it's your vacation, and we believe you should be able to enjoy it your way.
24/7 SERVICE
We cater for a global audience scattered over numerous time zones, so our team of highly experienced travel consultants are standing by 24/7 to answer queries and to offer assistance with tour arrangement.
TRAVEL EXPERTS
With more than 65 years of experience, we believe that no other Egypt tour operator is as well-equipped as we are to provide Egypt Vacations which are as flawless and as rewarding as ours are.
INTERNATIONAL TEAM
Our online travel consultants and on the ground tour guides are fluent in multiple languages, including English; French; German; Italian; Portuguese; Spanish and Arabic.
HIGH QUALITY SERVICE
Personalized high quality services. We are experts in Egypt travel – Since 1955. Dedicated local staff with first-hand experience. Hassle-free travel saving you time, money and energy.
EPIC NILE CRUISE HOLIDAYS
Top rated Nile cruise ships. English speaking egyptologist guides. Explore the best of Egypt with experience by your side. We don't just sell amazing Egypt Vacations; we make your dreams come true.