Egypt is a country that boasts a rich history, unique culture, and breathtaking landscapes, but how much does a trip to Egypt cost? In short, it really depends on several factors: how long do you want your vacation in Egypt to last, how much sightseeing do you want to do, and of course, what sort of quality you expect. For example, do you want to experience the magic of a Nile cruise during your stay, do you want to stay in cheap hostel accommodation (not recommended) or do you rather want to enjoy all the creature comforts of good 4 or 5 star hotel accommodation?
In this ultimate guide, we'll explore the various factors that determine the cost of a trip to Egypt, how to budget for your trip, and tips to save money while still enjoying all that this amazing destination has to offer. So, let's dive in!
Classic Egypt Tours
Factors that Affect the Cost of a Trip to Egypt
As we have mentioned above, there are a number of things that will determine how much a trip to Egypt costs. Below, are 6 things that will have the biggest impact on the cost of a vacation in Egypt:
1. Time of the year – The peak season for tourism in Egypt is from December to February and prices are generally higher during this time. If you're looking to save money, consider visiting during the shoulder seasons (March to April, and October to November) or low season (May to September), when prices are generally lower.
2. Length of stay – Obviously, the longer you stay, the more expensive the trip will be. However, you can save money by booking a package deal that includes accommodation, tours, and transportation.
3. Accommodation – As mentioned before, your choice of accommodation will greatly affect your overall cost. Hostels and budget hotels are available but mid-range and luxury hotels are also a popular choice for those looking for comfort and convenience.
4. Tours and activities – Egypt is home to many ancient sites and attractions, such as the Great Pyramids and the Egyptian Museum in Cairo. Exploring them can be costly. However, there are many tours and activities available that cater for different budgets.
5. Transportation – Getting around Egypt can be done by bus, train, or taxi. Each mode of transportation has its own pros and cons, and costs vary accordingly. Many people choose to book package tours that include guides, drivers and vehicles. This might not be the cheapest option, but it is the most hassle-free option and it can free up a lot of time which can then be used for other things like sightseeing and/or fun activities.
6. Visa and travel insurance – These are additional expenses that you need to consider when planning your trip. As of the time of writing, a 30-day tourist visa cost $25. Travel insurance is not mandatory for visit egypt, but it is recommended.
In the next section, we'll discuss how to budget for your trip to Egypt and provide some tips to help you save money while still having a great time.
International Airfare
International airfare to and from Egypt is not included in the factors above, but it is an important expense to factor in when planning a trip to Egypt. The cost of international airfare will depend on where you're flying from and when you're booking, but it can range from a few hundred to well over a thousand dollars or more.
Snapping up last minute deals can save you quite a bit, but there are no guarantees. To be on the safe side and to enjoy excellent rates, it is far better to book your flights as far in advance as possible. Also, to save even more money, consider booking indirect flights rather than direct flights.
Travel Style (backpacking, luxury, etc.)
If you are wondering how much does a trip to Egypt cost, you will also need to take your travel style into consideration. If you're on a budget, backpacking and staying in budget accommodations will obviously be your best and cheapest option. However, if you prefer a more luxurious experience, expect to spend more on accommodation, tours, and activities. Keep in mind that Egypt has options for every type of traveler, so there's no need to compromise on the experience you want.
When budgeting for your trip to Egypt, it's important to consider all of these factors and create a detailed plan. Start by deciding on your travel style and your preferred duration. You should also research some all-inclusive Egypt vacation packages because some packages offer really excellent value for money.
Accommodation Type
Accommodation is a significant expense you need to consider. If you're on a budget, hostels and budget hotels are a great option. Mid-range hotels are available for those who want more slightly more comfort but be aware that a 2 or 3 star hotel in Egypt is not likely to be same as a 2 or 3 star hotel in Europe or in America.
Egypt also has no shortage of 4-star and 5-star hotels that offer the ultimate experience and many of them are surprisingly affordable. There are also alternative options like Airbnb, which can save you money on accommodation. Keep in mind that the location of your chosen accommodation can also affect the price, so choose wisely.
Transportation Options
Egypt is a country with numerous transportation options. The most popular modes of transportation for tourists are taxis, buses, and trains. Taxis can be hailed on the street or booked through ride-hailing apps like Uber or Careem. Be aware that many taxis in Egypt don't have meters, or the drivers don't want to to turn their meters on. In such cases, it is important that you agree on the cost/price of your trip before you get in the vehicle.
Buses are an affordable option for long-distance travel, but they can be crowded and uncomfortable. It can also be rather difficult trying to navigate your way around in major cities, and this is made worse due to the language barrier.
Trains are a more comfortable option, with air-conditioned cabins and sleeper compartments available for overnight journeys. Domestic flights are also an option for those looking to cover larger distances quickly.
Traffic can be extremely heavy in major cities, so it's best to plan your transportation in advance to avoid delays. Alternatively, consider booking a package tour that includes transport in modern air-conditioned vehicles with experienced drivers.
Activities and Attractions
Egypt is a land of countless ancient wonders, bustling markets, and fascinating culture. To get the most out of your trip, a visit to the Pyramids of Giza is a must-see attraction. For a really authentic experience, consider taking a camel ride to the base of these towering structures or a camel ride from the pyramids to the Great Sphinx.
Other popular attractions include the Egyptian Museum, the rock-hewn Abu Simbel Temples, Karnak Temple, Luxor Temple, and the Valley of the Kings, where you can explore the underground tombs of pharaohs and marvel at the intricate hieroglyphics that adorn the walls. The entrance fee for the Valley of Kings includes entry to a limited number of tombs, but for some of the tombs you will need to purchase seperate tickets at the site, so this is something to be aware of when you plan your trip.
For a more contemporary experience, consider visiting the Khan el-Khalili market in Cairo, where you can shop for souvenirs, try local cuisine, and soak up the bustling atmosphere. The Khan el Khalili bazaar is a real must-see attraction where you will almost certainly want to buy something. Just remember to haggle for the best possible deal, and also, don't forget to take some local currency with you.
Nile River cruises are one of the most popular activities in Egypt. In fact, it is often said that there is no better way to experience ancient Egypt than by way of a Nile River cruise. So, how much does a trip to Egypt cost if you also want to experience a Nile cruise? As of the time of this post being written, average prices for good quality 5-star cruises were starting at around $700
While this might seem like a lot of money, bear in mind that these cruises include excellent accommodation, 3 excellent meals a day, and daily Egyptologist-guided tours at several of the country's most cherished ancient monuments. In fact, you will get to see all the very best ancient sites located along the banks of the Nile between Aswan and Luxor.
To give you a better idea of how much does a trip to Egypt cost, here is a sample of a good 8-day itinerary…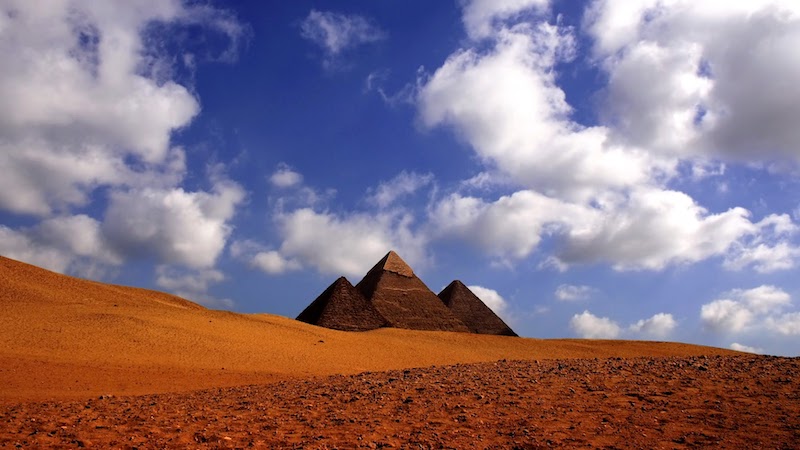 Begin the Journey of a Lifetime
Begin your incredible journey today by exploring our site for the perfect tour. Our travel specialists are always on hand to answer any questions you may have, or to assist you with booking a tour that fits your needs perfectly in every way. Our breathtaking Egypt tours from UK are just a few mouse clicks away.
Sample Itinerary and Cost Breakdown
8-Day Cairo to Abu Simbel Tour with Nile Cruise
Day 1 – This package tour begins with two days in Cairo. The first day doesn't include any sightseeing tours. Instead, you are met at Cairo International Airport and then you are driven directly to the hotel where you will spend the first two nights of your trip.
Day 2 – On the second day, your guide and driver fetch you in the morning and you are taken to see the Giza Pyramids and the Sphinx. After your tour of the pyramids you are taken for lunch at a good local restaurant, and then you visit the Egyptian Museum. Following your visit to the museum, you are then taken to the famous Khan el Khalili Bazaar where you will have some time for shopping before being driven back to your hotel.
The Aswan High Dam
The gigantic Unfinished Obelisk
The Temple of Philae
Day 3 – On the third day of your package tour, you are flown to Aswan where you will be met by a guide and driver who will take you to see three attractions:
Following your tour, you are driven to the hotel where you will be staying for the night.
Day 4 – This day kicks off quite early with a group tour to the magnificent rock-hewn temples of Pharaoh Ramses II at Abu Simbel. After your tour at the temples, you return to Aswan and you are taken to board your 5-star Nile River cruise. You will board the vessel just in time for lunch and then you will have the rest of the day to enjoy as you wish. The first night of your cruise is spent on the water at Aswan.
Day 5 – Today you will have breakfast and some free time while your cruise ship sails to Kom Ombo. On arrival you will be taken to see Kom Ombo Temple. This is essentially a twin temple complex that was dedicated to two different gods. It is the only such temple ever discovered in Egypt.
After Kom Ombo Temple, you return to the ship and lunch is served while you are sailing to Edfu. Once you arrive, you are taken to see the Temple of Horus. This is the best-preserved ancient temple in the country. Following your tour, you will then have the rest of the day for yourself, and you will spend this night of your vacation on the water at Edfu.
Day 6 – Today, breakfast is served while you are sailing to Luxor. On arrival, you will be taken to see three of the area's top ancient sites, all of which are located on the west bank of the Nile Riverother :
Valley of the Kings
The mortuary temple of Queen Hatshepsut
The Colossi of Memnon
The Valley of Kings is home to more than 60 ancient tombs, including the tomb of King Tutankhamun. During your tour, you will be able to enter some of these tombs. However, to enter some of the tombs visitors are required to purchase additional tickets at the site. After your tour on the west bank, you head back to the cruise ship for lunch, and then you will have the rest of the day for yourself. This night of your vacation is spent on the water at Luxor.
Day 7 – Shortly after breakfast, you check-out and disembark from the cruise ship, and then you will visit the east bank to see another two breathtaking ancient sites:
Luxor Temple
Karnak Temple
Day 8 – After checking-out from your hotel, a company representative and a driver will transfer you to Cairo International Airport in time for your flight back home.
Karnak Temple is actually a vast complex, and is believed to be the biggest place of worship ever built by mankind. Following your east bank tour, you are then transfered to Luxor Airport where you will board a flight back to Cairo. On arrival in Cairo, you are met at the airport and then driven to the hotel where you will be spending the last night of your vacation.
So, how much will the above travel itinerary set you back? At the time of this post being written, prices for the above travel package were starting at just under $1,500 excluding the cost of international air travel to and from Egypt.
The itinerary described above, includes 5-star hotel accommodation in Cairo for 3 nights, 1 night in a 5-star hotel in Aswan, and 3 nights on a 5-star Nile cruise ship with full board. It also includes air-conditioned hotel/airport transfers and entrance fees for all the attractions listed in the itinerary. Domestic flights from Cairo to Aswan and from Luxor to Cairo are also included in the price.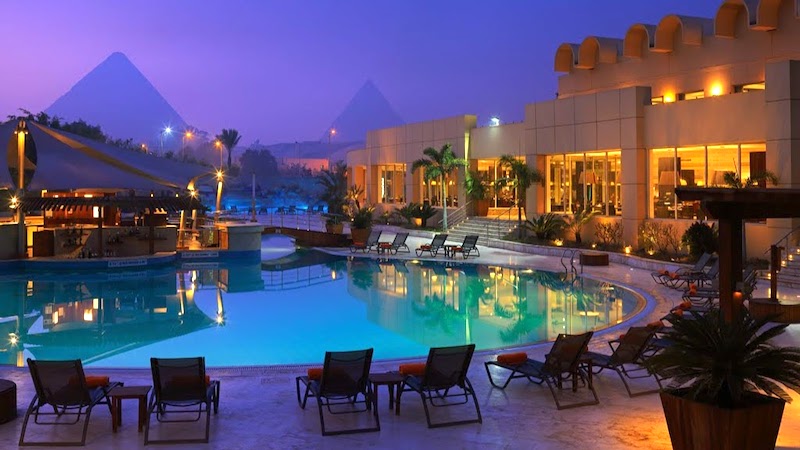 Below is a rough breakdown of the costs associated with this type of travel package:
5-Star Hotel Accommodation: Expect to pay anywhere from $150 to $250 per night, although some 5-star hotels in Cairo and other major cities can cost considerably more.
5-Star Nile River Cruise: 3-night/4-day Nile cruises with full board and Egyptologist guided tours start at around $700.
Transport, Activities and Food: Expect to spend anywhere from $70 per day on transport, activities, and food.
Guides: Guides generally cost between 30 to 100 USD per day, depending on where you are, were you want to go, and what all you want to see and do.
Looking at the above figures, the sample itinerary we have described in this post is very reasonably priced. Just keep in mind that all figures in this post are for guidance purposes only. Okay, so how much does a trip to Egypt cost? As of the time of writing, we would recommend budgeting 1,200 to 2,500 USD for a 7 to 10 day trip.
Below are a few simple tips to help ensure that your vacation won't cost more than it has to:
Choose budget-friendly flights
Look for deals on flights to Egypt from budget airlines and consider traveling during off-peak seasons. Also bear in mind that indirect flights always cost less than direct flights. If you don't mind having 1,2 or 3 stops along the way, you can save quite a lot of money.
Book in advance
Make all your bookings well in advance to secure the best deals and avoid last-minute price hikes. This applies regardless of whether you are going to be traveling independently or whether you prefer to book a package tour.
Negotiate prices
Don't be afraid to negotiate prices for tours, guides, and other services. Bargaining is a common practice in Egypt and something which you will encounter even when shopping in markets.
Eat local
Opt for local street food and restaurants instead of expensive hotels and touristy restaurants. You'll not only save money but also get a taste of authentic Egyptian cuisine.
Consider using public transport
If you are going to be traveling independently, use public transport like buses and trains to get around instead of private taxis. It's cheaper and a great way to experience local life.
By following the above mentioned tips, you should be able to save quite a bit of cash. However, as far as using public transport is concerned, we would not recommend it for those who are serious about sightseeing because it can consume a great deal of your time.
Frequently Asked Questions
Conclusion
A trip to Egypt can cost anywhere from $1,000 to $7,000 USD depending on various factors such as the duration of the trip, the type of accommodation, and the level of luxury. As you can tell from this article, you can have a great vacation in Egypt without breaking the bank if you plan your trip properly. With that having been said, you should count on spending a bit more than you budgeted for due to unexpected expences.
If you are longing to explore Egypt and its breathtaking ancient wonders, contact us now to beging planning your trip of a lifetime. And, if you are still wondering, how much does a trip to Egypt cost, don't worry, our travel specialists will be more than happy to help you plan a trip based on your own budget and preferences, an adventure with lifelong memories guaranteed.