Nile cruises from Aswan
Our Nile cruises from Aswan have everything it takes to make your visit to Egypt more unforgettable than ever. Whether you are looking a budget-friendly deluxe Nile cruise, a luxury Nile cruise, or a magical Dahabiya Nile cruise, we have exactly what you are looking for. With cruises departing from Aswan daily, they are also perfect for people who enjoy the freedom of flexible travel.
All of our Nile cruises from Aswan include full board and lodging and multiple Egyptologist-guided excursions to ancient sites. From short 4-day itineraries to longer 8-day itineraries, our cruises deliver Ancient Egypt to you in absolute style.
CREATE YOUR DREAM TRIP
NILE CRUISES FROM ASWAN – WHAT TO EXPECT?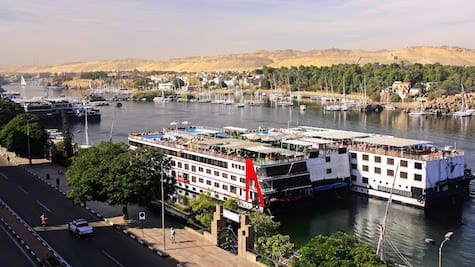 Aswan is a city that not all travelers are immediately familiar with but mention that it is where the Aswan High Dam in Egypt is located and most recognize the name straight away.
Set far south in modern-day Egypt, it is a laid-back and appealing city with lots of unique attractions and destinations for visitors to enjoy. For example, it features a great bazaar, Kitchener's Island and a beautiful botanical garden, an authentic Nubian village open for travelers to visit, the famous Unfinished Obelisk, and more.
Often described as being without the hustle and bustle of cities like Luxor and Cairo to the north, it is still high on the list of must see destinations for many visitors to Egypt. And while it is home to the massive Aswan High Dam that created the vast Lake Nasser to the south, it is also the embarking point for many Nile cruises from Aswan.
THE EASE OF NILE CRUISES FROM ASWAN
Temple of Sethy the First at Abydos – Middle Egypt.
A lot of travelers think of Nile cruises as heading from northern points like Cairo and Luxor and traveling southward to Aswan. Yet, this actually works against the flow of the river, since it travels south to north, ending at the Mediterranean Sea. This means that Nile cruises from Aswan are quite logical and "go with the flow".
They can be found with a range of itineraries, including Nile cruises from Aswan to Luxor, or much longer journeys taking a traveler all of the way to Cairo. The latter is a brilliant option if you wish to see many of the lesser-known or difficult to reach sites. In fact, your luxury cruise may be one of the only ways to easily experience some of the most relevant sites.
For example, if you do take one of the longer Nile cruises from Aswan to Cairo, your journey could include stops along the way (and above Luxor), such as:
Quena – This home to the amazing Dendara Temple. Completed late in the Pharaonic era, under the rule of the Ptolemaic dynasty, it is thought to be one of the finest and most well-preserved temples remaining. It is also home to the much-debated relief known as the Dendara Light.
Abydos – The oldest city of Ancient Egypt, and its painted reliefs and art are still stunning. Sites such as Sohag and El Balyana are also nearby and often featured in a day trip to the area.
Tell el Amarna – The capital during the "heretic king" Akhenaten's rule, it was a new site once the pharaoh left Luxor and opened this unique period of worshipping a single god – the Aten – from here. Upon his death, it was abandoned and even partially destroyed. Yet tombs and some outlining structures of the great city remain.
Minya – Close to Tuna el-Gebel, it contains the boundary of Akhenaten's famed city and the border area between Upper and Lower Egypt at Ashmunein. The tombs of the pharaoh and other royals are in this area, as well.
Beni Suef – Many Nile cruises from Aswan to Cairo choose this area as their base from which to explore the stunning pyramids at Maydoum and Dahshur. This includes the Red Pyramid deemed an engineering failure but amazing to see in person, as well as the Black pyramid, which has partially collapsed but is still awe inspiring.
While most cruises run from Luxor to Aswan or Aswan and north to Luxor, the Nile cruises from Aswan provide great opportunities to see some of the most amazing sites.
Why are they unique in this way? Just consider that a basic list of must see sites in Egypt will often include the pyramids at Giza and the site known as Abu Simbel at the border with Sudan. When you opt for Nile cruises from Aswan, your tour can begin with a few days spent in the region around the city, including a tour of the historic sites along Lake Nasser.
The most famous of them is Abu Simbel. Whether your cruise includes a day trip to this amazing site, or you opt to take a Lake Nasser cruise that begins from Abu Simbel, you will be able to take in the majesty of the enormous monumental statues commissioned by Ramses II (Ramses the Great). Saved from the rising waters of Lake Nasser by UNESCO and the Egyptian government, the temple complex is astonishing, and can be part of the very best Nile cruises from Aswan.
There are other Lake Nasser sites to visit, and then you can spend some time exploring Aswan before embarking on the cruise. Heading north from Aswan, you will be able to pay visits to such destinations as the wonderful Kom Ombo with its double temples dedicated to Horus the Elder and the crocodile god Sobek, Edfu Temple with its stunning carvings and pylons, and then Luxor.
This city alone is worthy of days of touring as it is where ancient Thebes – the Middle and New Kingdom capital – was located. With sites like Karnak Temple and Luxor Temple on the eastern bank of the Nile and the Valley of the Kings, Deir el-Bahri and the Temple of Hatshepsut to the west, it is a wonderful destination.
The best Nile cruises from Aswan dock in the city and expert guides ensure that travelers enjoy the richest and fullest experiences at these key sites.
So, whether you decide to sail all of the way from Aswan to Cairo, taking in many ages of Ancient Egyptian history along the way, or you stay in the region between Aswan and Luxor, you are sure to see and experience a tremendous amount. And whether you opt for a full cruise of Lake Nasser or a day trip via your cruise provider, you can say you have explored some of the most beautiful sites, destinations and landscapes. From the comfort of a luxury cruise vessel, you can savor gourmet meals, traditional Egyptian hospitality, and gorgeous accommodations. So, why not begin to plan your unforgettable journey into Egypt by booking passage on one of the best cruises departing from Aswan, today.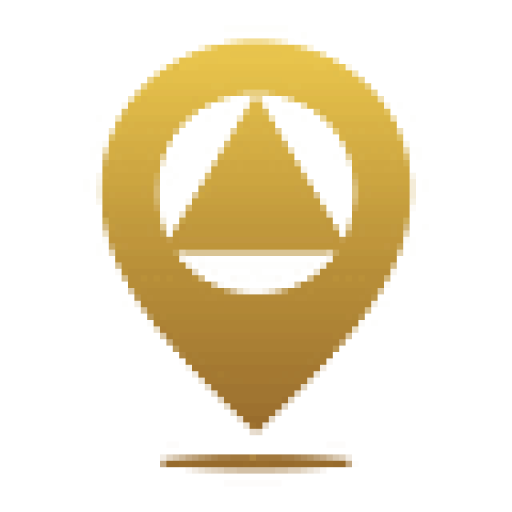 DESIGN YOUR CUSTOM TRIP
Explore Egypt your way
by selecting only the attractions you want to visit
Why Book With Us
Come explore the best of Egypt your way. All Egypt Vacations are customizable.
EGYPT YOUR WAY
All of our Egypt Vacations are fully customizable and can be tailored to meet your own exact needs because it's your vacation, and we believe you should be able to enjoy it your way.
24/7 SERVICE
We cater for a global audience scattered over numerous time zones, so our team of highly experienced travel consultants are standing by 24/7 to answer queries and to offer assistance with tour arrangement.
TRAVEL EXPERTS
With more than 65 years of experience, we believe that no other Egypt tour operator is as well-equipped as we are to provide Egypt Vacations which are as flawless and as rewarding as ours are.
INTERNATIONAL TEAM
Our online travel consultants and on the ground tour guides are fluent in multiple languages, including English; French; German; Italian; Portuguese; Spanish and Arabic.
HIGH QUALITY SERVICE
Personalized high quality services. We are experts in Egypt travel – Since 1955. Dedicated local staff with first-hand experience. Hassle-free travel saving you time, money and energy.
EPIC NILE CRUISE HOLIDAYS
Top rated Nile cruise ships. English speaking egyptologist guides. Explore the best of Egypt with experience by your side. We don't just sell amazing Egypt Vacations; we make your dreams come true.